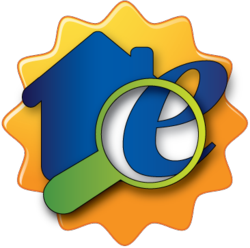 Eroomrental.com expands to South America.
Dania Beach, Florida (PRWEB) October 25, 2012
eRoomRental.com, a leading Internet marketplace offering travelers luxury vacation rentals as a hotel alternative while traveling, announced today a major initiative to expand its vacation rental operations to South America. With the new expansion, travelers south of the Equator can now find affordable daily rentals that enhance their vacation experience instead of simply staying in small and overpriced hotel properties.
"We are very excited to announce this major expansion into South America," said eRoomRental.com Founder and President Luis Barrios. "Our customers have been requesting affordable vacation rentals on the website and property owners have been seeking additional ways to gain weekly rentals for their South American properties."
eRoomRental.com specializes in bringing private property owners with short-term renting needs and travelers wanting private rooms by the night in a marketplace where the two can conduct business in a safe and secure environment. The traveler gains the ability to enjoy a more local-style getaway in an actual single-family home or condominium for a weekly rental rate that is often cheaper than many overpriced hotels.
"There is no better way to truly enjoy the rich history and culture of South America than staying in an actual home or condominium in a neighborhood," Barrios said. "Plus travelers can get a lot more space; a real kitchen for family meals and other great amenities at a fraction of the price of the cramped and expensive hotels. We also have cheap vacation rentals on the beach for that ultimate getaway"
Meanwhile, the property owner can utilize their highly desirable property to secure a weekly rental lease and additional income.
"With so many vacation properties sitting underutilized all over the world, this provides property owners an opportunity to turn that vacancy period into cash," Barrios said. "eRoomRental.com helps them increase the cash flow when they are not using the property. It's a great place to list a villa for rent or vacation rental by owner property."
For more information about eRoomRental.com, or to list your hotel alternative vacation rental by owner property on the website, please check out their website at http://www.eroomrental.com.