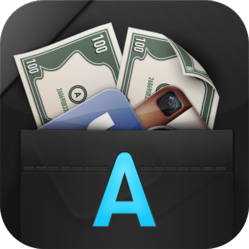 "I believe Appdaq is a great example of what can be achieved when you combine brilliant technical ability with passion," commented Ted Nash, founder of Liquid5. "We've managed to work together, taking what was just an idea and turning it into a reality."
London, UK (PRWEB) October 17, 2012
Created by Ted Nash – founder of Liquid5 – and digital agency Floxx, Appdaq uses an intelligent algorithm to create a stock exchange simulator, providing players with a unique and thrilling opportunity to act like real traders, without having to take on the financial risk.
Players start exploring the market of top-ranked App Store applications – such as Facebook, Twitter and Instagram – with initial capital of $10,000 in their portfolio. Through playing the market and investing shrewdly, they can build their total holding and rise up the world leaderboard.
Appdaq features market updates that provide players with valuable real-time information, as well as helpful investment tips, allowing them to capitalise on good trading opportunities and maximise their profits. Players can even check out their friends' portfolios and challenge them on Facebook to discover who's the best trader.
Apps that appear on the Appdaq market are selected depending on a range of characteristics, such as their ratings, rankings and reviews. These parameters, as well as a 'bidding effect' – the number of people buying and selling app shares – determine their value.
About Floxx
Floxx is a digital media agency based in London. They specialise in creating beautiful, functionally brilliant digital products for themselves and their clients from broad range of industries. The team has produced apps that have achieved international acclaim, such as Spottd and Mapchat.
About Ted Nash
Ted has been active online since the age of twelve. Ted became the first teenager to acquire over a million downloads on the App Store and founded Venevi Enterprises whilst at college.
Venevi Enterprises later became Liquid5, with a renewed focus on mobile development and digital marketing. Liquid5 has created some of the most popular iOS Apps worldwide, achieving over 4,500,000 downloads and generating significant media coverage across the UK.