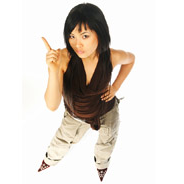 The new pages tackle tricky subjects and taboo tips about the profession
(PRWEB UK) 18 October 2012
With the largest list of model agents online anywhere in the United Kingdom, UK Model Agencies launch new pages dedicated to helping parents understand their offspring.
As new pages go live today, UKMA give an insight into the dangers a teen model faces within the industry. As the experts in providing the latest up-to-date information and top notch advice to models all over the world launch new sections, they concentrate their efforts on helping out parents deal with the stress and strains a teenager will go through as they progress through school and further their modelling career.
The team at UKMA give an insight into the warning signs of drug and alcohol abuse in teen modelling, but do so from a parent's perspective. The new pages tackle tricky subjects and taboo tips about the profession.
"First you need to ask yourself if you're willing to allow your teenager to follow their dreams, " explains Stevie Lake, Marketing manager for UK model agencies. "Have they got an outgoing personality and don't mind being told what to do? If they take direction well and you think they have got what it takes, then it sounds like you may be about to take the first steps into the world of modelling. But it's not all about them. It's you that has to give them care, attention and commitment, it's you who has to transport them to and from every photo shoot - they can't do it without you that's for sure."
The new pages include a section for parents highlighting the warning signs of drug and alcohol abuse in teen models. Jim Dawson, Chief press officer for UK Model Agencies says,
" To become a teen model means that you also have to put in as much work as they do to get your child into the modelling industry in the first place. If your teen is under 16, then they you will need to obtain a licence to allow them to perform. This is the law and is a good thing. A licence can be easily obtained from your local authority. As a parent or guardian of any under 16 teen model, it is your responsibility to accompany them to every photo shoot, fashion show or casting session. They may want to be independent and go it alone, but they simply can't - it's true."
The new pages include a section for parents highlighting the warning signs of detecting body dysmorphic disorder in teen models, another big concern for families supporting a teenage model's dreams.
http://www.ukmodelagencies.co.uk highlights the dangers of teen modelling and balance their information with the glitzy and glamorous side of the industry with the hard facts. They are clearly a company who care about the well-being of models of all ages and are keen to point out the negative side of the profession, as well as the wonderful opportunities which are available to those who work hard and can deal with the stress.
The new pages dealing with teen model advice for parents go live online today.