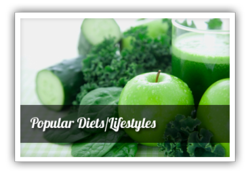 Real weight loss success through healthy eating
Chicago, IL (PRWEB) October 18, 2012
CHEW, based out of Chicago IL, now offers weight loss programs through holistic, natural and organic wellness programs. These programs are resulting in weight loss success for it's clients.
Jessica Marie, founder and owner of CHEW, is a certified Health Coach and Healthy Living expert. Through CHEW, she has been able to successfully help numerous clients lose weight and feel better. Those weight loss success stories can be found on her website and clients range from ages sixty-one (61) years old to twenty-nine (29) year old.
Heath and Wellness programs includes services such as Market Magellan - This is a life-changing, one-on-one grocery shopping session where Jessica will assist in the healthy navigation of any grocery market for the right foods that best suit the client and their health and wellness goals. Includes a complimentary Health History Consultation. Pantry Raid - An innovative way to de-junk a client's trunk starting with the client's pantry, refrigerator or freezer. Jessica will personally go through all the items in a client's pantry, refrigerator or freezer and upon eliminating certain items, explain why they are not healthy. Jessica will also offer healthier solutions to these items in a one-on-one restocking session at the client's local market. These programs are just a couple of the programs used in helping CHEW's clients loose weight and gain more energy. For more information on all programs offered, please visit http://www.jmchews.com/services
About CHEW
CHEW (Complete Health Education and Wellness) was founded by Jessica Marie, a Certified Health Coach and Healthy Living Expert. Providing holistic health and wellness for individuals since 2007, Jessica Marie strives to give people healthy lifestyles whether they are at home or in the workplace. CHEW offers health programs, interactive workshops, and Chicago Food, Fitness & Fun Tours for individuals and corporations.
For more information about CHEW, call the company at 773-717-2439(CHEW) or visit the website at http://www.jmchews.com.