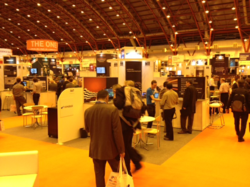 We dont have to settle for something less out there. Industry newcomers, such as Nimdesk, deliver their VDI offering in a virtual-appliance-only method. This models aligns more efficiently with the needs of DaaS providers.
Sunnyvale, CA (PRWEB) October 17, 2012
Nimdesk, provides alternate virtual desktop delivery options and scale-out converged solution for Desktop Virtualization and Desktop as a Service (DaaS) deployments, is the simplest and most affordable desktop virtualization for business of any sizes today. Nimdesk announces the general availability of Nimdesk true.vdi™ 3.0 – a complete virtual desktop appliance that delivers high-fidelity virtual desktops with high-availability and distributed mesh scaling for less than the cost of PCs.
true.vdi™ 3.0 eliminates all three roadblocks to virtual desktop adoption such as cost, complexity and user experience at a compelling total price (including hardware, software and licenses). The release includes the following features:

Nimdesk true.vdi™ 3.0 delivers dynamic and persistent appliances fully validated and converged for storage and compute
No SAN. true.vdi™ 3.0 scales linearly with Nimdesk NimFile™ produces resilient and persistent shared storage access
Single troubled desktop rebuild process so no wait time is wasted for the whole desktop pool rebuilt
Distributed multi-tenancy and multi-domain supports across workgroup and Active Directory for Desktop as Service (DaaS)
NimClone™Built for VMware™ ESXi but without the dependency on VMware vCenter
Multiple delivery protocols support framework for Citrix HDX, Teradici PCoIP, Microsoft RemoteFX, and the latest HTML5
In addition, Nimdesk works together with its partners announced the global availability of Nimdesk true.vdi™ hardware appliances are designed to help simplify the process of evaluating and adopting virtual desktops. Nimdesk offers virtual desktop adoption risk-free and includes: (1) for qualified leads, a complimentary session to get customers up and running with their first 20 virtual desktops; (2) 60-day free trial; and (3) seamless product upgrade using package .pkg for feature enhancements. Nimdesk is also announcing its Education Program for higher-education institutions and K-12 schools to make virtual desktops a viable alternative to PCs. Nimdesk is offering free vdi.diy software appliance For the offer details, contact community(at)nimdesk(dot)com
Nimdesk patent pending true.vdi™ technology is designed specifically for Desktop as a Service to fit the modular and distributed needs for the on-demand architecture that scales on desktops in private or public cloud providers.
About Nimdesk -- the industry's easiest and most affordable virtual desktop solution designed specifically for desktop budgets and desktop IT. For more information: http://www.nimdesk.com and twitter @nimdesk.