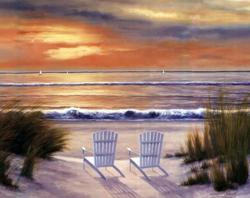 Delray Beach, FL (PRWEB) October 19, 2012
BandagedEar.com is making home decorating easy. Use the 101 decorating ideas the online art print store created to get a high-end look on a shoestring budget.
Vladimir Safin, co-founder of BandagedEar.com, said, "Art prints and framed art prints can serve as a focal point in any room. However, there many more elements that go into a completed interior design." Safin went on to say, "We worked with top design professionals to put together a list of 101 easy decorating tips that will add a touch of sophistication and elegance to any well-designed room."
Here are 10 of the 101 Easy Decorating Tips:
1. If a new bed frame is not in your budget, make your own headboard by wrapping a piece of fabric over a large piece of plywood.
2. Sew ribbon or lace to the edges of pillowcases or pillow shams for an elegant bedroom accent.
3. Turn your bathroom into a mini paradise. Decorate with shells or bottled sand from your latest tropical vacation. Hang beach-themed art prints for an added touch.
4. Do your kitchen cabinets need a makeover? Paint your cabinets and add new hardware for a budget-friendly update.
5. Add curtains to your open cabinets. This helps make the room look more organized by hiding the items in the cabinet.
6. Add color to your dining room by covering your chairs with a fabric of your choice.
7. Create a focal point. Whether it's a fireplace, a lovely framed art print or a gorgeous view, every living space needs something that catches the eye.
8. A cluster of candles in different heights in a glass container makes a beautiful and inexpensive accessory for the center of your coffee table.
9. Use an ornamental mirror to capture light from other rooms to brighten up a dark hallway or to make a room look bigger.
10. Decorate your children's room with a neutral color. As their interests change, you can easily change the posters and accent pieces.
For the complete list of 101 Easy Decorating Tips, visit: http://www.bandagedear.com/content/home-decorating-tips
About BandagedEar
BandagedEar is an extensive online wall art gallery and community site where art lovers can shop from among thousands of carefully selected art prints and posters. In addition to high-quality art prints, BandagedEar.com offers free tools to help customers discover new art and artists. A custom frame shop allows customers to choose a high-quality custom frame, which typically costs less than local frame shops. Choose from among millions of different configurations by specifying the frame, matting, cropping and glazing. All purchases are backed by a 100% satisfaction guarantee. Please visit http://www.bandagedear.com for more information.