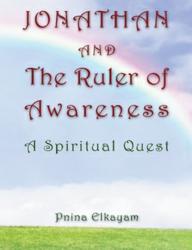 A Pearl of God Existence
(PRWEB) October 18, 2012
This spiritual novel of Pnina Elkayam is aimed at increasing readers' consciousness and bringing to light the "Awareness of the Ant Syndrome". This original expression encompasses all types of evil done by human beings, and represents the purest selfishness in its most extreme expression, which results in a total disregard for others. The author has managed to instill in her writing an educational-spiritual system that opposes this devastating syndrome with knowledge based on ancient Jewish traditions and beliefs.
Pnina Elkayam's book tells the story of Jonathan, a special boy with high awareness. Jonathan prefers the company of the wise old man and tries to avoid his classmates, especially Burt, the class bully, who abuses him with no reason. In the meetings between Jonathan and the old man, the reader discovers a magical world, in which kings and prophets awaken from the pages of the holy bible. The wise old man gives the child a Ruler of Awareness, a spiritual, yet functional tool, used to dissolve the narrow awareness of the children in Jonathan's class.
In "Jonathan and the Ruler of Awareness" the wisdom of the Kabala is translated into simple, everyday language, giving us all a useful and powerful tool to elevate our awareness and educate our children to become better human beings.
About the author
Pnina Elkayam is an autodidact who cherishes spiritual development, and through studying Kabala is closely connected to the Book of the Zohar. Elkayam believes that conventional education should be combined with the spiritual awareness of "Thou shalt love thy neighbor as thyself," which can be achieved by removing the Awareness of the Ant Syndrome from all people. The author resides in Jaffa, an enchanted biblical city on the Mediterranean coast near Tel Aviv, where Jews, Christians and Muslims live in harmony.
The book is available in both Amazon and Apple Bookstore.