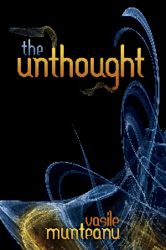 The book offers a poetic new way to think about language and interpreting its meaning.
Las Vegas, NV (PRWEB) October 18, 2012
Sometimes controversy can be helpful to stimulate conversation and reflection. In his latest book, author Vasile Munteanu notes in the introduction that he aims to "spark a conversation about issues" he finds relevant in a larger discussion about how language and thought are connected. The subject itself, what he and others call the unthought, "is intended neither as an ultimate answer, nor as a thought to end all thoughts, but rather a concern as to the validity and seeming concreteness of thought as such" – an invitation to further study.
Ten years of work led to "The Unthought," a presentation on the inter-relation between literature and philosophy. Munteanu explores some of the limitations language presents through different ways of speaking and meaning, delving into the hiatus between thought and language and how it affects perception and reality. Divided into sections on unthought, language and thought; language, spatiality and transiency; and thought, temporality and finiteness, the book offers a poetic new way to think about language and interpreting its meaning. Reflecting on how words and their links to space and time affect thought and its partner, unthought, Munteanu draws profound conclusions on the building blocks of communication.
Author Vasile Munteanu has taught literature and philosophy at the College of Southern Nevada in Las Vegas. He earned degrees in English from Oakland University in Michigan and a Ph.D. in philosophy, interpretation and culture from State University of New York at Binghamton. Munteanu has written poetry and novels; his books include "Godmaker," "The Book of Remembrance" and "The Book of Aloneness."
For additional information, please visit http://www.vmunteanu.net.
The Unthought
Vasile Munteanu
Dog Ear Publishing
ISBN: 978-1-4575-0945-2
168 pages
$40.00 US
Available at Ingram, Amazon.com, Barnes & Noble and fine bookstores everywhere.
About Dog Ear Publishing, LLC
Dog Ear Publishing offers completely customized self-publishing services for independent authors. We provide cost-effective, fast, and highly profitable services to publish and distribute independently published books. Our book publishing and distribution services reach worldwide. Dog Ear authors retain all rights and complete creative control throughout the entire self-publishing process. Self-publishing services are available globally at http://www.dogearpublishing.net
and from our offices in Indianapolis.
Dog Ear Publishing – self-publishing that actually makes sense.