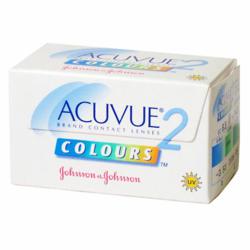 Thank you SO much for picking me as a winner. I could've gone on and on stating why my father was great and making a great life for all of us, etc. I appreciate the giveaway.
Elmsford, New York (PRWEB) October 17, 2012
New York based Eye Care Associates enters its 14th year in business online as the operator of Clecontactlenses.com an online e-tailer that sells contact lenses, contact lens removers, contact lens solution, contact lens cases, designer sunglasses and prescription frames. We are proud to announce that we are giving away a free box of color contact lenses each business day (Monday-Friday) to 1 daily lucky winner to help them complete their Halloween costume look. The contest begins on October 18th 2012 and ends October 25th 2012.
In order to be eligible for this contest, you must be a Fan/Follower of CLE Contact Lenses https://www.facebook.com/cle.contactlenses | https://twitter.com/clecontacts. Once you are a fan/follower, you will need to pin the pair of color contact lenses you wish to receive from the following selection: Freshlook Color Blends Color Contact Lenses or Acuvue 2 Enhancer Color Contact Lenses to your Pinterest account. While you're pinning, feel free to follow CLE Contact Lenses on Pinterest https://pinterest.com/clecontactlense/. Once you have pinned your desired color contact lenses, leave a comment on our Facebook page describing why you should win our daily contest.
Each day we will be selecting a new winner until the contest ends so that the new pair of color contact lenses will arrive before Halloween and that ghoulish Halloween party you plan on attending. Remember to post daily to be considered for our daily drawing.
Please note that if you are not 0 power, you will need to provide us with your prescription for your desired lenses.
In the meantime while you wait to be selected enjoy $7 off any purchase of $100 or more along with FREE STANDARD SHIPPING when you use the following coupon code at checkout: 466455082
CleContactLenses.com is located in Westchester County, NY and has been in business online for the last 14 years selling contact lenses, lens removers, contact lens solutions, accessories, designer sunglasses and optical frames.