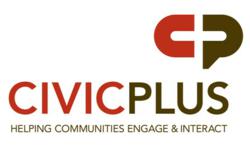 This study shows that there is a clear gap between what citizens want from their government websites and what the governments are delivering. - Ward Morgan, CEO of CivicPlus.
Manhattan, KS (PRWEB) October 17, 2012
CivicPlus, the leading provider of government websites and community engagement software, has released a comprehensive study -" Digital Disconnect: The Gaps Between Government-to-Citizen Online Interactions" - that explores and analyzes the disconnect between what government websites in the United States and Canada provide citizens by way of services and functionality and what citizens say they actually want from these websites.
The thoroughly researched paper is the result of two separate data-gathering initiatives – The Six Stages of Digital Community Engagement Assessment and the Digital Citizen Engagement Survey – that took place over the last 10 months. The results show that while government websites are offering some online tools for their constituents, their citizens are demanding even more interactive capability from these websites – and the government websites are coming up a little short.
Among some of the findings, the study details that 46 percent of citizens surveyed said that they would like to be able to pay bills and/or fees through their government websites. And a majority - 61 percent - would like to be able to pay registration fees through their websites as well. However, while over 53 percent of government websites allowed people to pay utility bills online, significantly fewer – just 23 percent – afford citizens the ability to pay parking fines and registration fees online.
But perhaps the biggest disconnect CivicPlus found was that many citizens simply aren't aware of what their local government website offers them. Many citizens are not being educated and exposed to the services and features on many governments' websites, even if their local government website actually offers the services they would like to use.
"This study shows that there is a clear gap between what citizens want from their government websites and what the governments are delivering," said Ward Morgan, CEO of CivicPlus. "We believe that this disconnect needs to be addressed and our research has shed light on this issue. Now, it's time to use this information and help citizens and their governments re-connect and utilize technology to interact and engage each other."
The full study can be found here and is free for download.
About CivicPlus
Based in Manhattan, Kan. CivicPlus has designed more than 1,200 local government websites serving 43 million citizens throughout North America. A recipient of the Center for Digital Government's Best Fit Integrator Award for delivering extraordinary digital solutions to public IT projects, CivicPlus transforms municipal websites into powerful two-way communication platforms that increases citizen participation in local government. The CivicPlus Government Content Management System (GCMS™) now offers more than 60 applications including Citizen Request Tracker, MuniMobile, Facebook and economic development tools. Founded in 2001, CivicPlus was selected by Inc. Magazine as "One of the Fastest-Growing Privately Held Companies in the U.S." in 2011 & 2012. For more information visit http://www.civicplus.com.