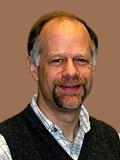 [Lawrence White] is an acclaimed historian of monetary theory, monetary policy, and monetary history.
(PRWEB) October 19, 2012
Lawrence H. White has been appointed to TheGoldStandardNow.org, a project of the Lehrman Institute. Institute founder and Chairman Lewis E. Lehrman said, "Lawrence White is a nationally-recognized economist and economic historian. He is an acclaimed historian of monetary theory, monetary policy, and monetary history. He is well known in academic circles for his groundbreaking work on free banking. The Gold Standard Now is honored to welcome Professor White as a Senior Advisor."
Upon accepting the appointment, White said, "After booms, busts, and bailouts, we need to replace today's system of unanchored currencies and unconstrained central banks. When delegates met in 1944 to reconstruct the international monetary system at Bretton Woods, under the sway of Keynesian thinking, they unfortunately aimed to minimize the role of gold and to widen the discretion of central bankers. The crucial challenge for restoring sound money is to insure that when a new international conference convenes, the economic world's thinking is better informed. Lewis Lehrman and The Gold Standard Now have taken the lead in this vital intellectual effort."
TheGoldStandardNow.org is a website that provides information about the classical gold standard. The site provides key writings, historical information, breaking news, featured articles from the world media and frequently updated original content.
Lawrence H. White is Professor of Economics at George Mason University and has previously taught at New York University, the University of Georgia, and the University of Missouri - St. Louis. While on the faculty of NYU in the 1980s, Dr. White was a Lehrman Institute fellow; and future Forbes Editor-in-Chief Malcolm "Steve" Forbes presided over his seminar presentations on monetary policy. His list of books includes The Clash of Economic Ideas and Competition and Currency. His articles on monetary theory and banking history have appeared in the American Economic Review, the Journal of Economic Literature, the Journal of Money, Credit, and Banking, and other leading professional journals. Professor White received his B.A. from Harvard and his M.A. and Ph.D. from the University of California, Los Angeles.
Currently serving as senior advisors to TheGoldStandardNow.org are Lewis E. Lehrman, founder and chairman of the Lehrman Institute; economist and financial editor, Paul Fabra; Sean Fieler, chairman of the American Principles Project; John D. Mueller, Director of Economics and Ethics program at the Ethics and Public Policy Center; author and journalist, James Grant; economist Steve Hanke; economist and author Judy Shelton; and as advisors Ralph J. Benko, author, columnist and editor of TheGoldStandardNow.org; Brian Domitrovic, author of Econoclasts: the Rebels Who Sparked the Supply-Side Revolution and Restored American Prosperity and Forbes.com columnist; author Jeffrey Bell, policy director of the American Principles Project; Monetary Policy expert Rich Danker, Project Director of Economics at American Principles Project; Forbes columnist Charles Kadlec; analyst Christopher K. Potter, President of Northern Border Capital Management; conservative leader Frank Cannon, President of the American Principles Project; RealClearMarkets editor John Tamny; and Frank Trotta, President of the Lehrman Institute.
About The Lehrman Institute
The Lehrman Institute is dedicated to public policy, educational and historical research. It was founded in 1972 by Lewis E. Lehrman. The Lehrman Institute has sponsored a wide range of research and discussion in the fields of economics, historical research, foreign policy, and urban policy. TheGoldStandardNow.org is a news and commentary aggregator focused on domestic and international monetary policy issues.