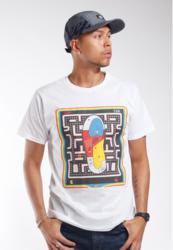 Skater culture, like all cultures, change over time. What we have now is very different from what we had back in the 60s and 70s
Moonachie, NJ (PRWEB) October 18, 2012
With their bold and colorful designs, it's easy to see the popularity of skater T-shirts, particularly with the young male demographic. Online streetwear marketplace Spurbe is seizing the initiative and delving into this field through their new line of T-shirts made with skateboard culture in mind.
At its very heart, skateboard culture is highly related to general punk fashion, with an emphasis on the rebellious, non-conformist nature of the sport itself. As such, the vast majority of skater T-shirts features provocative statements and images designed to snub authority.
This attitude is precisely what Spurbe has embraced in its new line of skater culture T-shirts. With its new products such as the "Hater Wanted" and "Lux Parody" T-shirts, Spurbe is making a bold declaration in favor of skater culture.
However, in addition to the provocatively-messaged T-shirts, Spurbe also offers more subdued choices that feature the bold colors of skater T-shirts.
Spurbe founder Eric Cha says that "Skater culture, like all cultures, change over time. What we have now is very different from what we had back in the 60s and 70s when skater culture first started taking over. There's still a hardcore skater crowd that we're appealing to, but we haven't forgotten about the mainstream audience either—the audience that's not quite as ready to embrace the anti-authority stance of skater culture."
For those customers, Spurbe offers video-game inspired designs in the skater style.
"The funny thing is," Mr. Cha says. "Our biggest market for the video-game inspired designs is actually those who've gone through their hardcore skater phase. They've matured by now and want something that reminds them both of their hardcore skater days as well as their childhood joys. The video-game inspired designs are perfect for that."
Spurbe's new line of skater culture T-shirts are available only through its online marketplace. To find out more about the shirts, please visit the Spurbe homepage at http://www.spurbe.com.