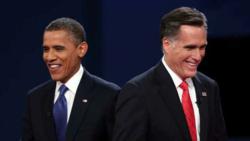 ...51% of women are now backing-up Obama and only 44% support Romney
Washington, DC (PRWEB) October 17, 2012
The first presidential debate for 2012 left Barrack Obama losing votes and Mitt Romney gaining some. And based on a report from abcnews.com, women voters made all the difference as many of them withdrew their support from the president. Because of that, BillionairesBunker expected that the second debate would be a battle for the women's vote. And, indeed, it was
According to the abcnews report, Obama and Romney went toe-to-toe among women after the first debate. 48% of female voters was likely to vote for each of them as revealed by the USA Today-Gallup survey.
However, a new poll by the Washington Post-ABC News showed that 51% of women are now backing-up Obama and only 44% support Romney. But despite the margin, a Washington post report said that the gap is not "statistically significant advantage, for Obama, given the sample size of likely voters," as it literally said.
Here is a part of the post 2nd Presidential Debate, A Battle for Female Votes by BillionairesBunker.com.
"During the first presidential debate in Denver, surveys had it that Mitt Romney got the upperhand. Thanks to that, he is now toe to toe with the current president. And as polls have revealed, women voters were the ones who made the race between the two of them as close as it is at this moment. Hence, this second presidential debate is more like a battle to win the women voters.
But unlike the first one, this second debate will have a town-hall format. And if Romney will put up the same great performance, the Republican could lead the presidential race. As expected though, Obama's side will not just take things in stride, especially that his first debate performance lost him some. According to his campaign spokeswoman Jen Psaki, he will be more engaged and aggressive this time around."
According to news and business website BillionairesBunker.com, the decline in the number of women supporting the president was a huge concern for the Obama team. And so, it expected that the second debate will become a battle for female votes. After it happened, the site updated its post saying that, indeed, the round two debate was a fight to win women's votes, as it expected.
Check For More News and Business Updates at BillionairesBunker.com.