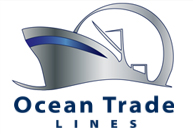 San Diego, CA (PRWEB) October 19, 2012
Ocean Trade Lines, a global marine transportation company specializing in the shipping of all major cargo types announced today that it will have the grand opening of its newest location in San Diego, CA on Saturday, January 5th, 2013.
Ocean Trade Lines has truly built a name for itself in the global shipping and logistics world as one of the most trusted marine transport and boat transport and yacht transport companies in the world. In recent times, the company has seen record growth thus enabling it to open two new locations: one in Tampa, Fl. and one in San Diego, Ca. These new offices will act as satellites to the corporate office which is located in Fort Lauderdale, Fl. The Tampa location will have its grand opening on November 1st, 2012.
At Ocean Trade lines no project is too big or too small. The best part is they use the same care and concern for every project they take on. Although they specialize in the worldwide shipping of all major cargo types such as break bulk, out-of-guage, roll-on/roll-off, and containerized cargo, they receive many requests for their premier boat shipping and yacht shipping services. Some other projects they have carried out include the shipping of heavy equipment, industrial machinery, transformers, windmills, other alternative energy equipment, trucks and cars, as well as other various commodities. Their vast network of conference lines, ship owners, marine equipment operators and port agents around the globe aids them in providing their clients with the convenient logistics solutions and options they seek.
Ocean Trade Lines is so successful at what they do because they understand how important the details are. They know their clients like details and they go above and beyond to provide them, most times without the client even asking for them. These principles and philosophies have been at the core of their thriving business.
Ocean Trade Lines looks forward to serving the San Diego area and contributing to the local economy there. Many of their business partners are located in San Diego as well as some of their clients, which is partly why the location was selected. Ocean Trade Lines has clients all over the world, and as the promising company stays on a growth track, it is projected that there will be more locations to come in the future. At OTL, they provide all the services necessary to enable the proper procurement, warehousing, maintenance, distribution and replacement of materials and/or personnel, as needed for any marine transportation project from boat transportation and yacht transportation to military operations to environmental projects, they do it all.
Ocean Trade Lines is a premier logistics and shipping company that specializes in boat shipping, boat transportation, yacht shipping, break bulk and out-of-guage cargo shipping, as well as many other logistics services. The company is having a grand opening celebration at its San Diego location on January 5, 2013. The event will be from 12 noon till 6:00 p.m. There will be a ribbon cutting ceremony at noon as well as a raffle at 2:00 p.m. where all guest will be entered to win a new Macbook Pro notebook computer. Guests will also be entered to win a 50% off coupon to use towards their next yacht transport or boat transport purchase at Ocean Trade Lines (to anywhere in the continental U.S.). All guests will also enjoy complementary refreshments at this all day event.
For more information about about Ocean Trade Lines and the services they provide, please call +1-954-587-8455