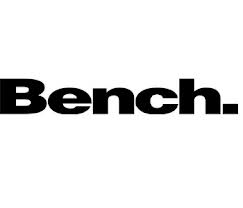 (PRWEB UK) 31 October 2012
Partnering with international trend leaders VICE, Bench.proudly unveils its new creative platform, Self Made. The campaign is devised to champion the cultural innovators that get their hands dirty and create – their own label, their own magazine, their own radio - the everyday heroes. No investments, no fancy equipment, just passion and determination to change the world around them. It's about people that go beyond their comfort zone and create something new or different - in the physical space, the streets, the cultural landscape. Those who want to succeed no matter what the odds.
Through a series of VICE-produced profile videos, featuring some of the UK's most exciting young entrepreneurs and an editorially led look book that shows the brand taking a fresh and honest new direction, Bench. will explore and reveal the thriving communities of people across the world who are rolling up their sleeves to create truly authentic stories of urban culture, armed with nothing but raw talent and initiative.
A self made success story in itself, Bench. has gone from an independent company selling t-shirts from a store in the North of England to a globally recognised lifestyle brand. Born in the heyday of warehouse raves and 'Madchester', the spirit of Manchester lives through the brand today, with an unapologetic approach to fashion and life.
The Self Made book, featuring imagery from the latest mainline shoot taken in and around the UK's creative capital Shoreditch (via Dalston), will not only spotlight the clothes but also profile people from around the world, sharing their inspirations and their insights into having the confidence to make stuff happen for yourself. With a series of demystifying 'how to' guides, the book will be so much more dynamic and engaging than a typical look book.
Self Made signifies a new chapter in the Bench. story, seeing the brand forge strong bonds and partnerships with some truly inspiring individuals and communities, supporting them to take their creativity to new heights.
For information on the campaign, Emily Frazer, Head of Marketing, is available for interview. Please direct this and any other enquiries to:
Chloe Longstaff/Kate Cameron at Canoe
chloe/kate(at)canoeinc(dot)com