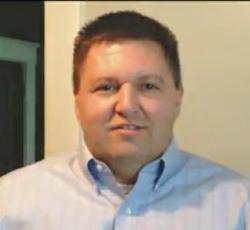 The most important thing you can do is start creating content for your Wordpress website.
Nashville, TN (PRWEB) October 18, 2012
"Writing news, tips and having rich content is very important for your website," Jolly stated, "it gives your visitors a reason to come back to the site, and helps improve your search engine rankings." Writer's Block can be tough to overcome and can be a deterrent to getting the most out of your website.
Here's Ten Ideas that Steve Jolly uses at NashvilleRealEstateNow.com to get started writing.
1. Interviews with experts in Real Estate or a related field such as lending or home inspection. You can also ask a handful to questions to several experts at the same time.
2. Community Events always need promotion, and people are constantly seeking this information.
3. Conferences are a great way to showcase your increased business knowledge and show how it can help your clients.
4. Market Trends are found to be useful to your readers especially when the market is changing or this information is relevant to their neighborhood.
5. Common Questions are an opportunity to fully answer a repeated question. They also provide an opportunity to introduce someone to your website the next time the question is answered.
6. Guides are a great way to help someone understand the Real Estate Business. Beginner's Guides or Ultimate Guides are some of the popular guide themes.
7. Reviews of products or services are a great way to provide information to your visitors. This works best if the product or service would be used by the reader.
8. Glossaries are great way to educate your visitors on the technical terms of Real Estate that the average consumer does not understand.
9. Day in the Life is a way to show your visitors another side of your personally. Many people find it interesting to go behind the scenes.
10. Checklists are great ways to prepare your clients for the different phases of real estate. Getting Ready to Sell, Getting Ready to Buy and Closing Checklists are three variations of this idea.
"The most important thing you can do is start creating content for your Wordpress website on a regular basis," Steve Jolly stated, "You will improve your creative skills by writing every week."