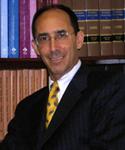 No lawyer is able to guarantee results in their cases, but I am known for being totally committed to my clients and giving 100% effort on their behalf
St. Petersburg, FL (PRWEB) October 18, 2012
Boca Raton divorce attorney Robert L. Bogen, of The Law Offices of Robert L. Bogen, P.A., gained the prestigious honor of "Florida Legal Elite" by Florida Trend magazine. The publication, now in its ninth year, recognizes a prestigious list of 1,348 lawyers selected by their colleagues from among the nearly 94,000 lawyers licensed to practice law in the State of Florida.
Actively practicing Florida attorneys were asked to name the attorneys that they hold in highest regard as professionals – lawyers with whom they have personally worked and would recommend to others. Recently installed Florida Bar President Gwynne A. Young notes, "Florida Legal Elite provides the public with a useful peer-based resource."
"It is quite an honor to receive the Legal Elite award especially since it reflects recognition from my professional colleagues and adversaries," said Bogen, a child custody lawyer in Boca Raton. "No lawyer is able to guarantee results in their cases, but I am known for being totally committed to my clients and giving 100% effort on their behalf."
Balloting for the 2012 Florida Legal Elite began in October 2011. Lawyers named those of their peers who demonstrate strong professional abilities, a commitment to ethics, and solid community ties. The Bradenton-based Outsource America and Suncoast Opinion Surveys in St. Petersburg processed and tabulated the votes. A panel of previous Legal Elite winners reviewed the list of finalists. In the end, only 2% of the state's total attorneys were selected for the honor.
Mr. Bogen has been practicing law in the State of Florida for over 36 years. He served in the Air Force Reserves and the South Carolina Air National Guard from 1972-1976. A divorce lawyer in Boca Raton, Mr. Bogen also practices criminal and appellate law, and is the principal member of his legal practice in Boca Raton, FL.
About the Firm:
A boutique law firm located in Boca Raton, FL, The Law Offices of Robert L. Bogen, P.A. maintains a strong emphasis on family, criminal and appellate law. Robert L. Bogen is the principal attorney and owner of the practice. Having been a Florida Assistant Attorney General as well as a top criminal defense lawyer in Boca Raton, he handles cases in these areas of law, among others:

Divorce
Child custody
Felonies
Misdemeanors
Family law and criminal appeals
Admitted to the Florida Bar in 1976, Mr. Bogen has achieved many honors, including the Martindale-Hubbell(R) AV(R) Preeminent(TM) Peer Review Rating and a listing as a "Top Lawyer" in Palm Beach Illustrated Magazine.
For more information, visit http://www.bogenlaw.com or call 561-394-6060.