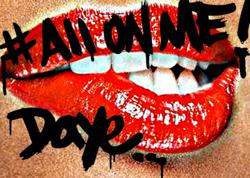 He croons with rich steamy vocals, to a mood altering, and catchy mid-tempo beat.
(PRWEB) October 22, 2012
Daye puts ego aside and asserts "We men will lose our minds over women till forever, I'm just having a little fun with my interpretation". For "All On Me" Daye enlists the talents of fellow artist "Jupiter" of the Connecticut based rap duo "Goodmoney". Jupiter lends a cohesive rap verse to the record, which complements "Daye's" warm tenor with a little edge.
Combining classic soul sensibilities with lyrically crisp, dynamic rap, Daye's "All on Me" balances a fine line between subtle and energetic, gentlemen and somewhat raunchy in a good way. "All On Me" will surely win ladies over. Daye's style is deliciously urban with metropolitan sophistication. Daye draws on his musical inspirations, ranging from Marvin Gaye to Coldplay, to craft unique, catchy tracks that appeal to a broad listener base.
The "A Daye is Forever" EP demonstrates Damon Daye's diverse talents. His respect for rap, R&B and soul are evident in his playful tracks. Both lyrically and musically broad reaching, the album is an ambitious effort sure to land Damon Daye a place in the hearts of rap fans that enjoy an infusion of classically inspired soul. He enjoys a strong following amongst indie Rap and R&B fans, which appreciate his lyrical honesty and recognize his well-honed abilities
The first & second single's off Damon Daye's upcoming EP "A Daye is Forever" is now available for download in the iTunes store. "We So Fly" is a light-hearted, hip track that is a great reflection of Daye's intriguing, carefree spirit. "Angels" is determined to capture the heart and spirit of a discerning, youthful audience that demand; honest lyrical-content from new emerging artists. The "A Daye is forever" EP is set to be released late fall via iTunes. Follow twitter/damondaye and connect on Facebook/damondaye.