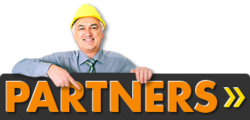 We're very excited to have Fringe Benefit Group as a Construction Connection Partner. They offer great services and help contractors cut costs, while giving workers the benefits they need.
Austin, TX (PRWEB) October 18, 2012
Construction Connection is proud to announce the addition of Fringe Benefit Group to its Partners program. Fringe Benefit Group (FBG) is an Austin-based company established in 1983 and an expert in prevailing wage benefit plans for government contractors. As part of their offering, they provide assistance in the event of an audit to customers operating under the Davis-Bacon Act or the Service Contract Act. Construction Connection is excited about all of the services Fringe Benefit Group is now able to offer to its members.
Since the recession, the construction industry has been working to repair itself. Construction was one of the hardest hit industries, so many contracting companies have turned to government projects. Because providing benefits to employees can be confusing and expensive, and the likelihood of an audit is higher for companies working on government projects, Fringe Benefit Group focuses exclusively on providing products and services to companies working on prevailing wage government projects through its nationwide network of independent brokers and agents.
The flagship product of FBG is The Contractors Pan, which is designed to help contractors and their workers. "The Contractors Plan can help you submit leaner bids, win more jobs, and save taxes and insurance costs for you and your employees," writes Adam Bonsky, executive vice president of government markets for Fringe Benefit Group. FBG works to cut contractors' costs, which allows the contractors to focus on current projects and bidding on new ones.
Bonsky goes on to explain, "Many contractors pay the fringe benefit portion of the prevailing wage as additional cash wages, believing it's the easiest way to comply with the law. But allocating the fringe amount to a bona fide benefit plan or plans results in significant cost savings….A bona fide benefit plan can provide retirement, medical, dental, vision and life insurance plans to employees." Plans like these, Construction Connection believes, are sure to make employers and employees happy; employers can save money while helping their employees, and employees get access to great benefits.
The Supreme Court's recent decision to uphold the PPACA is another reason for companies bidding and working on government contracts to use the fringe portion of the prevailing wage to provide major medical coverage for their employees. For contractors working on prevailing wage projects, the funds to purchase coverage for employees are included in the fringe. FBG, also a leader in voluntary benefit plans designed specifically for hourly and part-time workers, urges even prevailing wage contractors with fewer than 50 employees to consider using the fringe to provide health insurance for their hourly workers. The savings on payroll burden can be passed on as leaner, more competitive bids, and that means increased chances of winning contracts.
"We're very excited to have Fringe Benefit Group as a Construction Connection Partner. They offer great services and help contractors cut costs, while giving workers the benefits they need," said Kent Leighton, co-founder of Construction Connection. The Partners program on ConstructionConnection.com connects members to valuable resources focused on helping people in the construction industry. Other Partners include engineering firms, attorneys, and manufacturers among many more. Combined with their patent-pending job-matching system that matches qualified candidates to well-suited jobs, Construction Connection is quickly becoming a one-stop-shop for everyone in the construction industry.
Construction Connection was created out of a need for a more effective and streamlined way for construction industry professionals to get matched with the right industry jobs and with the right industry opportunities. The founders of Construction Connection, both industry professionals themselves, listened to both company and individuals' dissatisfaction with the traditional job boards, the paid resume blasts, the overpriced resume services and overall lack of sympathy toward the individual candidate. They also listened to the dissatisfaction from companies who post jobs only to get many irrelevant results or have to purchase high priced ads to showcase their company. Construction Connection is a patent-pending, one-of-a- kind profile creating / match-making system. The system delivers effective results. Construction Connection saves time, money and aggravation by matching people to people, people to companies, companies to people, and company to company.