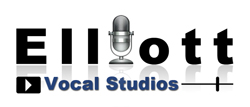 You can if you think you can!
Panama City, FL (PRWEB) October 18, 2012
Elliott Vocal Studios, Panama City, Florida's newest music studio, recently announced its opening. The new studio is the brainchild of musician and vocal coach, Pamela Elliott, who has 20 years of experience in teaching voice and the creative arts. The studio specializes in private instrument and vocal lessons and provides performance opportunities for ages six to adult.
The new studio also specializes in artist development, teaching a variety of professional vocal performance skills, including breathing, expanding voice range, confidence, choosing the right song, blending, diction, emotion, stage presence and much more. The studio will host master classes, private singing lessons, special group classes and creative seminars.
Pamela Elliott, Founder of Elliott Vocal Studios, has worked with known artist, like Scott Hoying of Pentatiox, Radio Disney, has done opening productions for Jonas Brothers, Cheetah Girls and T-Squad, Jump5 and is Founder of Gods Country Kids in DFW. Pamela has extensive experience in the music industry and helping kids and adults of all ages achieve their personal goals.
"I am thrilled to lend my years of experience to help aspiring artists hone their skills," said Ms. Elliott. "Elliott Vocal Studios truly is a one-stop shop for creative development and opportunity. We will be hosting recitals, group productions, contests, and in-concert appearances in the upcoming months. I would like to invite everyone to the next studio event, which is an open mic night on Saturday, October 20, 2012 6:00-8:00pm light refreshments served Free event"
More events coming up:
Songwriters open mic night Nov. 3, 2012 6:00-8:00pm light refreshments served Free event
Regular open mic night Dec. 1, 2012 6:00-8:00pm light refreshments served Free event
State of the art recording studio coming January 2013
Pro Tools Classes coming 2013
For complete information about all of the music instruction and performance opportunities available at Elliot Vocal Studios, visit their website at http://www.elliottvocalstudios.com. To book a lesson, call (817) 428-9078 or email info(at)elliottvocalstudios(dot)com
About the company:
Panama City Florida welcomes Elliott vocal studios! They specialize in private vocal and instrument lessons, creative development and performance opportunity for ages 6 to Adult.
Using a combination of Speech Level, The Alexander Method, and many of her own extraordinary techniques, Ms. Pamela Elliot helps her students achieve performance levels never dreamed possible. With a long list of credits and associations that include the Disney Network and the DFW Performing Arts Conservatory, people have known Pamela brings out the very best in everyone she works with.
Call 850-215-6050 for schedules and sign ups, or visit their website at http://www.elliottvocalstudios.com.