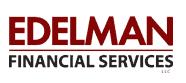 Fairfax, VA (PRWEB) October 18, 2012
This weekend, award-winning financial advisor Ric Edelman will air his 1,000th radio broadcast.
Edelman's weekly show, The Truth About Money with Ric Edelman, features financial advisors Brandon Corso and Anderson Wozny (known on-air as Branderson) and airs in 58 radio markets, including 26 of the 30 largest. Affiliates include WABC-770AM in New York, KFI-640AM in Los Angeles, WLS-890AM in Chicago and WMAL-630AM and 105.9FM in Washington, DC – the show's flagship station.
"So much has changed since the first show 20 years ago," says Edelman, "but what hasn't changed is that people still need solid financial education and advice. I am honored to have the opportunity to provide this guidance in 1,000 broadcasts."
Widely regarded as perhaps the country's most successful financial advisor, Edelman has been providing financial advice for 25 years; he is especially known for his ability to make financial information entertaining as well as informative.
Earlier this year, the show was ranked #2 as the most important weekend-only talk-radio show in America by TALKERS magazine,(1) and Barron's has named Edelman the #1 Independent Financial Advisor in the Nation for a record third time.(2) The highly regarded industry website, RIABiz.com, named Ric the most influential financial advisor in America.(3) Ric has also appeared on the cover of two industry publications (Financial Advisor, April 2012, and The Register, December 2011) and Financial Planning magazine named Ric one of nine advisors with "vast Twitter followings" in 2012. His firm, Edelman Financial Services, manages $8.5 billion for more than 18,000 clients.(4)
About Edelman Financial Services
The firm provides financial planning and investment management services for individuals and families, as well as 401(k) plans and businesses. The firm has won more than 80 financial, business, community and philanthropic awards. For more information call 888-PLAN-RIC (888-752-6742), or visit RicEdelman.com.
Ric Edelman is Chairman and CEO of Edelman Financial Services, a Registered Investment Adviser, and CEO, P resident and a Director of The Edelman Financial Group. He is an Investment Adviser Representative who offers advisory services through EFS and a Registered Principal of (and offers securities through) Sanders Morris Harris Inc., an affiliated broker/dealer,
member FINRA/SIPC.
1. TALKERS' magazine ranking "250 Most Important Radio Talk Show Hosts in America" (April 2012) is based on courage, effort, impact, longevity, potential, ratings, recognition, revenue, service, talent and uniqueness of the talk show host.
2. Barron's ranking "Top 100 Independent Financial Advisors" (Aug. 27, 2012/Aug. 28, 2010/Aug. 31, 2009) based on assets under management, revenue generated for the firm and the overall quality of the practice.
3. RIABiz's listing of the 10 most influential figures in the RIA business is in recognition of notable, driven and influential executives who are advancing their firms and are considered to be movers and shakers in the Registered Investment Advisor industry.
4. As of September 30, 2012