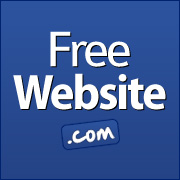 New York, NY (PRWEB) October 17, 2012
Industry-leading website provider FreeWebsite.com released a new article today detailing how a website can benefit small business owners. In particular, the article discusses how real estate professionals can benefit from a free [real estate website.
"A quality real estate website lets real estate professionals establish a powerful online presence quickly," said FreeWebsite.com CEO, Jeff Spicher. "A strong web presence is essential today, because most consumers now look for businesses and services online. Phone books and newspaper ads are quickly becoming obsolete."
In the article, FreeWebsite.com emphasizes the need for an effective website in order for real estate professionals to increase their business' visibility and attract clients. The article also shows readers how to sign up to receive a professionally-designed real estate website at no charge.
"At FreeWebsite.com, you can focus on your real estate business and let us take care of getting it online for you," Spicher continued. "We'll do all the work and create a killer real estate website for you, leaving you free to focus on growing your business."
FreeWebsite.com provides small business owners, including real estate professionals, with all the tools and resources they need to succeed online. Every free real estate website comes complete with relevant content and images.
To learn more or sign up for a free real estate website, visit: http://www.freewebsite.com/real-estate-website/
About FreeWebsite.com: FreeWebsite.com breaks down barriers to website ownership by providing attractive, easy to maintain websites, complete with content, at a low price. To learn more, visit FreeWebsite.com.