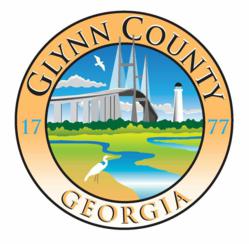 Our product is unique in that there's no alcohol or water that is harmful to the skin, and it's fragrance-free
Marietta, GA (PRWEB) October 23, 2012
fiteBac SkinCare, LLC, a subsidiary of Kimmerling Holdings Group, plans to attend the Glynn County Employee Care Expo on Thursday, October 25, 2012, in order to showcase fiteBac SkinCare Germicidal Hand Softening Gel, a new hand sanitizer with a unique formulation that sanitizes while helping to soften skin.
The Glynn County Employee Health Fair is an annual wellness and safety fair that gives employees an opportunity to visit and interact with over 34 vendors supplying information on health and wellness issues. The event was planned by Frederick Lockey, Human Resources Technician, and Mary Quinn, RD, LC, Director of Wellness Plan Services, both from the Human Resources Department of Glynn County.
Over 200 Glynn County employees are expected to attend the fair. The employees represent the Sheriff's Department, Fire Department, Police Department, Public Works Department, Recreation Department, and the Superior and Clerk State Courts.
In addition to fiteBac SkinCare, other health vendors who plan to attend the event include chiropractors, optometrists, sports medicine practitioners, Blue Cross and Blue Shield, and representatives from the Southeast Georgia Health System.
Visitors to the fiteBac booth will be able to sample the company's new product, fiteBac SkinCare Germicidal Hand Softening Gel, and experience the soft feel of this alcohol-free sanitizer. "Our fiteBac hand gel is an innovative product that kills bacteria while helping to keep skin soft, even after frequent hand washing, exposure to gloves or other harsh environments," said Dr. Kirk Kimmerling, co-founder and CEO of fiteBac. "Our product is unique in that there's no alcohol or water that is harmful to the skin, and it's fragrance-free." Kimmerling also noted that the fiteBac gel is cost-effective—a pea-sized amount covers both hands—which he hopes will appeal to Glynn County employees.
About fiteBac™ SkinCare, LLC, and KHG: fiteBac SkinCare, LLC, is a subsidiary company of Kimmerling Holdings Group, LLC ("KHG"), a Georgia-based biotech company that has developed an antimicrobial platform intellectual property technology. KHG was founded in 2009 by emergency dentist Marietta and cosmetic dentist Marietta GA Kirk Kimmerling, DDS, and Dan Kearney. The two set out to create products that would "change the world, one product at a time." Kirk and Dan first targeted bacterial issues in dentistry, knowing that solving those problems would lead to dramatic improvements in oral health and, more importantly, systemic bodily health. They engaged a team of highly accomplished chemists and scientists retired from Fortune 500 companies and researchers from major universities. In doing so, KHG has developed technology with several patents pending that has application well beyond dental materials and has exciting potential in medical, plastic, composite, coating, and other applications that are in various stages of development. fiteBac SkinCare Hand Softening Gel is the first product to be released under the fiteBac brand name. To learn more about fiteBac SkinCare Germicidal Hand Softening Gel, watch fiteBac's Germicidal Hand Gel video. For more information on Marietta tooth implant or Marietta teeth whitening, Marietta emergency dentist or the cosmetic dental practice of Kirk Kimmerling DDS, click here.