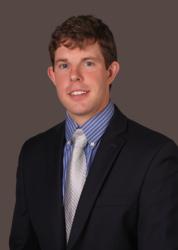 Reno, Nevada (PRWEB) October 18, 2012
Holland & Hart LLP is pleased to announce that Connor McCune has joined the firm's Intellectual Property (IP) practice. McCune will be based in Reno, bringing the number of the firm's Reno-based patent attorneys to three.
McCune represents clients in a variety of electrical and mechanical patent and intellectual property matters. He has experience in a variety of fields including communication systems, 4G technology, antenna and microwave design, electronics, computing technology, hybrid vehicle technology, cleantech, optical systems, smart appliances, power systems, and certain sports technologies including mountain bikes and snow skis.
He is licensed to practice in Nevada and before the United States Patent and Trademark Office.
McCune holds a J.D. from the University of New Hampshire Franklin Pierce Law School, where he graduated cum laude, and a B.S. in Electrical Engineering with honors from the University of Nevada, Reno.
About Holland & Hart
With its firm-wide resources, local presence and coordinated efforts, Holland & Hart LLP delivers integrated legal solutions to regional, national and international clients of all sizes.
Since its inception in 1947, Holland & Hart's more than 400 lawyers have consistently been recognized by leading national and international peer and industry review organizations for innovation and dedication to the practice of law.
Recently, Holland & Hart was recognized among the top 20 firms in the nation by U.S. News & World Report and Best Lawyers® based on total number of first-tier metropolitan rankings for 2011-12.
For more information, visit http://www.hollandhart.com.