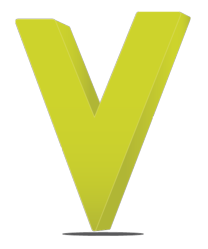 We are committed to success in the affiliate marketing channel and have partnered with Versa Marketing Inc., one of the top affiliate marketing companies, said Ian Capezzano, Web Marketing Director
Boulder, Colorado (PRWEB) October 18, 2012
Nite Ize was founded by creativity and has continued to commit to innovation throughout 23 years of business. Nite Ize products and brands strive to exemplify problem/solution based products with quality and performance at the core. They create products that consumers need and make them work. Nite Ize is extremely passionate about their products, their customer's satisfaction, their team members, partners, and the environment.
CEO and Founder Rick Case started Nite Ize while attending the University of Colorado in 1989. In the years that have passed, Nite Ize has grown from a bright idea into a company that produces and sells a wide variety of accessories, tools, and devices. Every product offered is designed with innovation for superior functionality, manufactured with top-of-the-line materials for optimum durability, and aimed at making life easier, safer, and more fun.
The Nite Ize affiliate program will be launched in the Commission Junction affiliate network. Commission Junction provides advanced performance marketing solutions which help online retailers facilitate affiliate relationships. When launched, the Nite Ize affiliate marketing program will be offering a competitive 12% base commission payout with a 60 day tracking cookie. Affiliate partners can sign up directly through Commission Junction or contact Versa Marketing Inc. for more information and assistance getting started.
Versa Marketing Inc. is a full-service internet marketing agency, considered to be one of the top affiliate marketing companies. Based in Boulder, CO., Versa Marketing works with a wide variety of clients across multiple verticals.