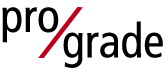 Free radicals may be responsible for some of the most serious problems in the body.
West Palm Beach, Florida (PRWEB) October 17, 2012
Free radicals have long been known to the scientific community as one of the main causes of damage to cells in the human body, but finding ways to fight and stop these radicals has been difficult. Prograde Nutrition, a Florida-based supplement company that aims to produce only scientifically proven products, is now taking groundbreaking research on antioxidants and creating supplements that do just that.
"The last several years have brought massive steps forward in our understanding of antioxidants and their role in the body," said Dietitian Jayson Hunter, Prograde's head of research. "By now, most people know they need antioxidants to stay healthy. What we're doing is taking the most powerful sources of antioxidants and turning them into effective supplements. We make it easy to get the amount you need, every day."
Free radicals are unstable molecules present in the body. The particles are unstable because they're "missing" an electron, which they can only gain by stealing one from another particle – often from a healthy cell. This leaves the cell damaged and creates a new unstable molecule, and the cycle repeats.
"Free radicals may be responsible for some of the most serious problems in the body," Hunter said. "Cancer, cardiovascular disease, and even aging and memory loss are possibly connected to an abundance of free radicals."
Doctors recommend eating fruits and vegetables, which are rich in antioxidants, to combat the problem, but Hunter says most people don't get enough in their diet.
"1 gram of a breakthrough nutrient contains the same amount of antioxidants as if you ate 459 fresh blueberries a day! Talk about powerful and healing!
It's brand new, patented and named CoffeeBerry®. It is one of the six nutrients in the supplement Prograde® Longevity," Hunter said. "I like berries, but no one eats that many every day."
Antioxidants are known to stabilize free radicals by lending them an electron without becoming unstable themselves, thus mitigating their effects. In studies, sources of antioxidants such as blueberries have had numerous health benefits – even slowing cognitive decline in the elderly.
Prograde Longevity and Prograde Genesis, a greens supplement, both contain large amounts of antioxidants.
About Prograde
Prograde Nutrition was founded by fitness experts who wanted to find higher quality supplements for their clients. Prograde emphasizes careful scientific research and testing, and distributes its supplements only through qualified medical and health professionals. Information can be found at http://www.getprograde.com/free-radicals-and-antioxidants.html.