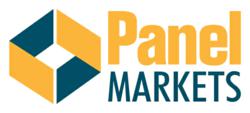 "We respect DPI's unique position as an American manufacturer," said Lynn Buckalew, Silvaris' VP of Business Development. "We are excited to be able to deliver high quality B Grade hardboard products to our customer base."
Seattle, WA (PRWEB) October 19, 2012
Silvaris Corporation today announced an exclusive sales agreement with Decorative Panels International (DPI) for all B Grade and Shop Grade Hardboard products from DPI's manufacturing facility in Alpena, MI.
DPI is the only mason process S2S hardboard manufacturer in North America. The Alpena facility produces high quality hardboards for utility and designer wall panels. Silvaris Corporation brings its expertise in off grade products to help DPI market their B Grade materials more efficiently. Using industry-leading technology such as PanelMarkets.com, Silvaris will be able to open up a new product line for many of its clients.
To find out more about DPI's hardboard products sold by Silvaris, visit http://www.panelmarkets.com.
Silvaris Corporation dba LowGradeLumber, Inc. is a technology-powered trading company specializing in buying and selling wholesale quantities of OSB, plywood, softwood and hardwood lumber, cut stock, and building material surplus and seconds. It is a privately held corporation headquartered in Seattle, Washington. For more information, visit http://www.silvaris.com, http://www.lowgradelumber.com, and http://www.panelmarkets.com.
Decorative Panels International is a U.S.-based manufacturer of high quality utility and designer wall panels. Their market includes consumer, retail, distribution, and OEM clients, and they proudly embrace environmental stewardship in the production of their GreenCore S2S finished products. For more information, visit http://www.decpanels.com.