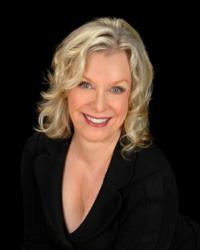 When it comes time for Christmas spending this year, retail growth will not be driven by middle-class consumers who are squeezed by declining incomes and rising prices. Affluents are the only ones left in the current economy with discretionary income.
Stevens, PA (PRWEB) October 19, 2012
'Tis the season when retailers look forward to November to learn how their holiday season will play out. But this year, retailers should look to Election Day, rather than 'Black Friday,' November 23, for predictions about fourth quarter results. The future resident of 1600 Pennsylvania Avenue could be a major determinant of retail success this holiday season.
YTD Retail Is Growing - But Not as Fast as Last Year
According to the latest monthly retail trade report from the Department of Census, year-to-date the nation's retailers are showing a 5 percent increase over Jan.-Sept. 2011, but this growth does not tell the whole story. "This is encouraging news, but we need to look under the surface," says Pam Danziger, president of Unity Marketing, a research firm that specializes in consumer insights. "At this time last year, retail growth was up 7.5 percent. So actual retail growth has slowed in 2012 as compared with 2011." Click here to see the data for yourself.
Comparing year-over-year results on a monthly basis, we find that retail growth has slowed significantly this year as compared with last year. Retail results this September were up only 2.8 percent when comparing September 2011 - but looking back to September 2011, retail was up 8.9 percent compared with September 2010. "The big take-away is 2011 was a year of much stronger growth at retail than 2012 is turning out to be," says Danziger. "Given the latest trends I think we will continue to see weaker retail performance through end of the year, with a lot riding on the outcome of the election."
Retailers Look to the Election
"Without a doubt, no matter where you stand on the political spectrum, a Romney presidency will be much better for business and ultimately for the average American family's pocketbook too," says Danziger. The explanation is simple math.
Across the 121 million households making up the U.S. consumer economy, the average household's income was just under $70,000. Shockingly, it hasn't been that low since 1997 (measured in constant 2011 dollars). In the last four years alone, the average American household has lost about $4,000 in income, while still having to pay the increasing prices of necessities like food, gasoline, and utilities.
"With such sharply reduced income, where does the typical American household cut $4,000 out of their budget? Discretionary spending, of course," explains Danziger. "When it comes time for Christmas spending this year, retail growth will not be driven by middle-class consumers, who are squeezed by declining real income and increasing prices of necessities. Even Joe Biden famously said the middle class has been buried for the last four years. Any retail growth this season will have to come from the affluent."
The affluent are those at the top 20 percent of U.S. households, and in 2011 that starts at just over $100k and represents 24 million households. Across the top 20 percent, the average income is $178,000 - about 2.5 times larger than the typical household. Danziger says, "Affluents are the heavy-lifters in terms of consumer spending and the only ones in the current economy that have any discretionary income left. Their discretionary spending is tied directly to their feelings of financial well-being and confidence. The affluent can turn on or off the spending spigot on a whim, and this year the whim is likely to be the result of the presidential election."
"If Obama is elected, I think we will see a weak retail Christmas this year. The affluents - the only ones who have the financial ability to spend if they wish -- know that an Obama administration is coming straight for them, to raise their taxes and cripple their small businesses with new regulations and healthcare costs," says Danziger.
"On the other hand, if Romney is elected, the heavy-lifters will feel they have an administration that understands their problems and challenges. While they are more than willing to pay their fair share in taxes, they refuse to be the scapegoat for a failing economy."
Danziger predicts retail growth this holiday season of about 4-5 percent if Romney wins the top job in the country, but only 2-3 percent if Obama holds onto his seat. "I think we will see a much better holiday retail season if Romney wins in November. It will encourage affluents who will be much more willing to spend."
Take Action
Understanding the demographics (i.e. the facts and figures) of your customers, as well as their psychographics (i.e. their mindset and consumer psychology), is essential to retailing success
The first principle of marketing is to understand the customer. Unity Marketing offers a wide range of options suitable for every budget that will give marketers insights about this year's holiday gift shopper, their needs, priorities, values and attitudes.

Get an Overview: Pam Danziger's latest book, Putting the Luxe Back in Luxury, details how consumers' values impact their buying decisions and vital data about the demographics of affluent consumers.
Understand the Gifting Market: Unity Marketing's latest Gifting Report 2012: The Ultimate Guide to the Consumer Gift-Giving Market reports the latest data about who buys gifts, what kind of gifts they purchase, how much they spend, where they shop and the brands they favor. This report is an essential tool for any marketer or retail that depends upon gift shoppers and gift spending for growth and sales.
Take it to the Next Level: Unity Marketing can help a business develop a marketing strategy to build connection with a new consumer demographic segment or to understand the mindset of the affluent consumers, call Pam Danziger, Unity Marketing, at 717.336.1600 or email pam (at) unitymarketingonline (dot) com to discuss the marketing challenges and opportunities faced.
About Pam Danziger and Unity Marketing
Pamela N. Danziger is an internationally recognized expert specializing in consumer insights for marketers targeting the affluent consumer. She is president of Unity Marketing, a marketing consulting firm she founded in 1992. Pam received the Global Luxury Award for top luxury industry achievers presented at the Global Luxury Forum in 2007 by Harper's Bazaar.
Pam gives luxury marketers "All Access" to the mind of the luxury consumer. She uses qualitative and quantitative market research to learn about their brand preferences, shopping habits, and attitudes about their luxury lifestyles, then turns these insights into actionable strategies for marketers to use to reach these high spending consumers. Unity Marketing is the voice of the luxury consumer for such clients as PPR, Diageo, Starwood, Google, Swarovski, Constellation Wines, Luxottica, Orient-Express Hotels, Italian Trade Commission, Marie Claire magazine, The World Gold Council, and The Conference Board.
Follow Pam on Twitter @ http://www.twitter.com/PamDanziger
Pam's latest book is Putting the Luxe Back in Luxury: How new consumer values are redefining the way we market luxury (Paramount Market Publishing, 2011). Her other books include Shopping: Why We Love It and How Retailers Can Create the Ultimate Customer Experience, published by Kaplan Publishing in October 2006; Let Them Eat Cake: Marketing Luxury to the Masses-as well as the Classes, (Dearborn Trade Publishing, $27, hardcover) and Why People Buy Things They Don't Need: Understanding and Predicting Consumer Behavior (Chicago: Dearborn Trade Publishing, 2004).