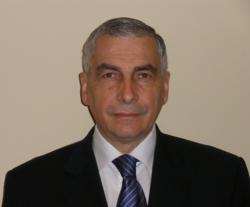 As a global Nearshore software partner to our clients, our strategy is to build and maintain innovation spaces close to our clients. We're privileged to be a part of this important global business gathering.
Boston, MA (PRWEB) October 18, 2012
Belatrix Software Factory, an Argentina-based global software services firm, with development centers in Mendoza, Argentina and Lima, Peru, today announced that Luis Robbio, CEO & Founder of Belatrix Software has been invited to be a panelist at the Sixth China-LAC Business Summit in Hangzhou, China, on October 17-18, 2012. Robbio will share his expertise as part of the Trade in Services: A New Frontier for Trade and Investment between China and LAC panel.
Luis Robbio was specially selected by the IDB because of his credentials and experience with the Asian market. As CEO of Belatrix Software, Robbio has grown the firm into highly successful global software firm. He also has firsthand expertise in doing business in China, having previously set up a joint venture in China. The event's agenda further highlights growing recognition of Latin America as a strong player in the global economy. The panel on which Robbio will sit is sponsored by the IDB and will examine how government and industry collaborate to fuel even greater growth and opportunity. It will also zero in on the outsourcing sector as growth driver for Latin America.
"It's a privilege to be invited to this event," said Luis Robbio. "As a global Nearshore software partner, our strategy is to build and maintain innovation spaces close to our clients. Our experience of establishing China operations served us well in establishing relationships in that market. Though we do not currently operate out of China, that experience has helped us in researching and establishing development centers in other regions."
About Belatrix Software Factory.
Belatrix Software helps clients achieve the full impact of their R&D capabilities. Belatrix develops high quality, innovative software, QA and testing that enables clients to generate best-in-class, revenue producing software products, decrease time to market, and gain competitive edge. The company's mission is to be a passionate global partner delivering software innovation to enhance our client's aspirations. Belatrix's clients include both established Fortune level and emerging, venture backed firms. A rising brand in Nearshore Agile outsourced software development, Belatrix Software has relationships with Adobe, SirrusFM, mFoundary, and Chatham Financial. Belatrix is headquartered in Mendoza, Argentina with offices in Boston, Naples, Mendoza, and Lima. For more information, please call 617-608-1413 or visit http://belatrixsf.com.