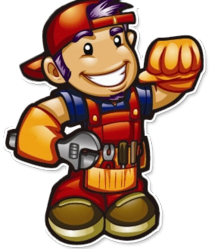 Checkered Flag Plumbing is a family owned and operated full service plumbing company. Since 1995 we have been serving all of Southern California, providing the fastest and the best plumbing services for all types of properties.
Los Angeles, California (PRWEB) October 18, 2012
Now southern California residents can access plumbing services easily on Checkered Flag Plumbing's new website. A leader in plumbing services, Checkered Flag Plumbing makes it easier than ever for people to find a plumber, whether they are dealing with a residential or commercial plumbing issue.
Plumbing problems can happen at any time and it may be difficult to locate a plumber if a property owner is traveling or away from the property. With the launch of Checkered Flag Plumbing's new website, property owners can schedule a service call, view the plumbing services that the company offers, and take advantage of online coupons. The website is easy for customers and visitors to navigate with tabs at the top of the page that they can click on.
If a customer wanted to schedule a plumbing service in Southern California, they would simply click on the tab, fill in the fields for the date they want the service on, time, what the problem is they would like addressed, and their contact information. Checkered Flag Plumbing offers their services 7 days a week, 24 hours a day, and can even provide service the same day if needed.
Checkered Flag Plumbing cares for both residential and commercial plumbing systems and they offer several services on their website such as:

Drains
Gas pipes
Leach lines
Leak detection
No-dig sewer lines
Plumbing
Plumbing reroutes
Septic tanks
Sewers
Slab leaks
Trenchless sewers
Water lines
Visitors to the new website will found online coupons they can use to obtain special prices and services. For example, a special discount is offered to seniors, military clients, and aerospace personnel. Free services, such as a home inspection of plumbing systems and a water heater flush on non-tankless heaters are also listed. Drain cleaning in Southern California and rooter services in Southern California start at $24.95 with an online coupon.
The new website also provides a list of contact numbers for each area code in the southern California region to make it easier for clients to speak with plumbers located near them. Checkered Flag Plumbing is fully licensed and insured. Furthermore, plumbers wear uniforms, identify themselves with a business card, and wear protective shoe coverings to prevent dirt from being tracked into the owner's property. To learn more about Checkered Flag Plumbing and the services offered, please visit their new website at http://www.draindudes.com.
About Checkered Flag Plumbing:
Checkered Flag Plumbing has been serving the southern California region since 1995. Family owned and operated, the company is committed to providing the best and fastest plumbing services to its customers. Checkered Flag Plumbing is a full-service plumbing company in Southern California that cares for gas pipes, drains, sewers, leach lines, septic tanks, and more. For more information about the services provided, please visit their website at http://www.draindudes.com