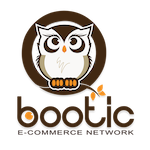 San Francisco, CA (PRWEB) October 22, 2012
Bootic will launch the first of many multi-city "Breakfast with Bootic" events San Francisco on Thursday, November 1, at 9:30am, at the legendary waterfront eatery, Greens Restaurant (15 Marina Blvd. (Fort Mason, Building A), San Francisco, CA, 94123.
Bootic is a dynamic, full-service e-commerce network that is set to change the way the web does business. At Bootic, we believe that communication is crucial to creating a superlative user experience. That's why we are inviting a select group of our current vendors and future e-
commerce entrepreneurs to bring their ideas to the table and help us shape the future of our
unique online marketplace.
Following a complimentary gourmet breakfast buffet, Bootic's Chief Executive Officer, Eric
Barbier, will give a special presentation showcasing the versatility of Bootic's ecommerce
capabilities. An interactive question and answer session will follow.
###
About Bootic
Bootic is a dynamic, full-service e-commerce network. Bootic's state-of-the-art online platform links merchants and manufacturers with e-commerce entrepreneurs - to offer a large selection of relevant products to shoppers.