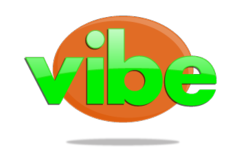 VIBE is the quick, smart way to join the mobile revolution and this webinar will outline how it works with a live demonstration.
Radnor, PA (PRWEB) October 18, 2012
FreedomPay, innovator of a cloud-based transaction platform which is revolutionizing the enterprise processing world, is hosting a free webinar to introduce the VIBE Mobile Wallet entitled, "Spur Instantaneous Sales with VIBE Mobile Payments and Incentives."
The webinar will be held at 2 pm ET on Thursday, October 25, 2012. Anyone interested can register at: http://corporate.freedompay.com/vibewebinar. It will be a complete demonstration of the VIBE platform including mobile payment and incentive technologies that integrate with live POS systems [i.e.: MICROS] ultimately to improve sales, customer retention and promotion effectiveness.
"The mobile revolution is here and merchants are looking for an easy way to get involved to help grow their businesses," said Tom Durovsik, CEO at FreedomPay. "VIBE is the quick, smart way to join the mobile revolution and this webinar will outline how it works with a live demonstration."
During the webinar, attendees will experience transactions through the VIBE Network and participate in an interactive demonstration of VIBE technology including:

VIBE Merchant Portal – Where Merchants create and distribute offers and loyalty programs, view business intelligence reports, and manage your account
VIBE Consumer Portal – Where consumers create accounts, manage payment types, and view transactions
VIBE Mobile App – Where consumers can see offers from local vendors and complete mobile payment transactions on mobile phones
The VIBE platform has been released to the market and is available for purchase and implementation today. The VIBE Mobile App is available at the Apple App Store and the GooglePlay for download. For more information please visit http://www.vibenow.com/biz.
About VIBE by FreedomPay
VIBE is startling in its efficiency and drives real value to merchants and savings directly to consumers. Retailers can offer laser targeted incentives and alerts based on a dizzying array of factors including; favorites, GPS location, weather, time and more. Merchants can "launch" promotions instantly and track success in real-time; fueling offers that are successful and ending or tweaking those that are not. It also creates a way to offer short-lived promotions when business is slow; restaurants with open tables at 5pm can offer incentives to those within a five mile radius, ending once the tables are full. A true win-win for both merchants and consumers.