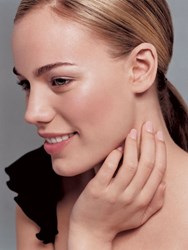 deal for the season, and products cost-effectiveness based on their shelf life.
Miami, FL (PRWEB) October 18, 2012
Beauty gurus everywhere advise replacing skin care creams every 3 months because the chemical composition of some active ingredients lose their effectiveness. Makeup products like mascaras or eyeliners can harbor bacteria. Every season welcomes beauty trends and Fall 2012 features warm shades of eyeshadow, dark burgundy lips and nails, and hairstyles that are sleek, polished and full of shine. The beauty specialists at TheBeautyPlace.com features products ideal for the season, and products cost-effectiveness based on their shelf life.
Agadir Argan Oil Daily Moisturizing Shampoo $10.95, is a gentle sulfate-free and paraben free moisturizing shampoo. It is the ideal shampoo for hair that is chemically treated as this type of hair loses moisture during a process. Its super enriched ingredients include vitamin E, antioxidants, and essential fatty acids like Omega-6 and 9. These ingredients help hair stay conditioned and shiny a feature that makes hair strands look young.
Lips get thinner because of sun damage received in a lifetime or age, June Jacobs Lip Renewal with SPF 20 18.99, contains natural ingredients that stimulate collagen production. Its purpose is to leave lips plump and the lip line look more defined. It goes on like a lip balm and its ingredients include peach, jojoba, and coconut oils with cocoa butter, shea butter, and vitamin E for hydration and active peptides.
Vivite Exfoliating Facial Cleanser$18.99 reveals bright and clear skin with polishing and smoothing ingredients. Exfoliating skin is an important anti-aging step. As skin matures, the top layer of skin does not shed as continuously as younger skin does. This popular best-selling 15% glycolic compound exfoliator should be used at least 2 times a week to achieve visible results in skin tone, texture, and wrinkles.
Rebecca, lead beauty specialist at TheBeautyPlace.com states she recommends "at home spa day" to her clients at least once a week, and on a set day. She mentioned, if a client thinks of Sundays as the day to apply a masque, a consistent schedule will be adhered to thus the client is able to achieve the skin care results they hope for. MD Forte Skin Rejuvenation Masque $21.99, is a specialized skin care treatment that helps clear up problem-prone skin. It is a creamy masque with salicylic acid, glycolic acid, vitamin A, and vitamin E to hydrate and refine, leaving skin softer with a younger, healthier appearance. Powerful antioxidants help prevent future skin damage and moisturizer hydrate dry skin for a continuous 8 hours. A smooth film over face and neck should be applied, avoiding the eye area. After 10-15 minutes, face masque should be washed off and pat dry. Once or twice weekly application is key.
Dry shampoo was welcomed for its time saving and color saving benefits. It allowed clients to style "second day hair" allowing it to look as if hair was just styled. Macadamia Natural Oil Flawless $21.59, is the latest innovative system that combines cleansing, condition, and styling in one product. It contains Macadamia and Argan oil to moisturize hair, imparting shine and softness. Rebecca commented, "it applies like a mousse, cleanses, softens, and cuts down blow drying time!" 1 to 2 pumps should be rubbed between hands and applied to wet hair. Flawless should be gently spread over hair and scalp area. After gently massaging for 3 to 5 minutes, a rinse is necessary. Style.