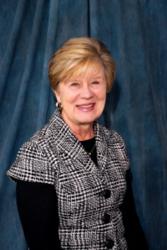 The name of the game is successful marketing.
Massapequa Park, NY (PRWEB) October 23, 2012
Linda Maria Frank, author of Annie Tillery Mysteries, has been appointed to the board of Long Island Authors Group (LIAG). LIAG is a group of Long Island based authors who share, through their meetings and newsletters, information and contacts to help them with the challenges they face writing, publishing, and marketing. Frank's endeavors in self-publishing, and as producer of her TV show, allow her, as a board member, to offer the opportunity to LIAG members to be guests on the show. Frank is a source for members who wish to use local access TV as a marketing tool.
Another resource Frank is able to share is her experience planning events which are featured on the LIAG forum on the website, providing opportunities for marketing. Frank looks forward to investigating new marketing strategies, and sharing them with the authors in LIAG.
Since LIAG members are all published authors who have been accepted through a selection process, there is a wealth of book smarts shared amongst the members. With the advent of the Internet there are endless possibilities to investigate and share. Further investigation into social media is another of Frank's goals.
Frank would like to increase the visibility of LIAG authors via The Writer's Dream, and increase the number of LIAG sponsored events, offering opportunities and venues to present and sell books. The name of the game is successful marketing.
About Linda Maria Frank: After a lifelong career teaching science at both the high school and university levels, Frank embarked on a career as an author converting case studies from her forensic science courses into credible mysteries for girls of all ages. She resides on Long Island, New York. The first two books of the Annie Tillery Mysteries are "The Madonna Ghost" and "Girl with Pencil, Drawing". Frank continues to reach out to educators proving lesson plans bases on her books on her website. She does fundraising events using her adventures in authorship as a draw. Frank also is the producer of "The Writer's Dream", a local access TV show, featuring interviews with authors. She has been accepted into Covington Who's Who, and is a board member of The Long Island Authors Group.