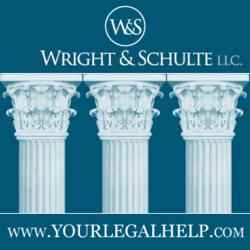 Wright & Schulte LLC, is dedicated to helping those injured by Skechers Shape-Ups receive the compensation they deserve. Call 800-399-0795 or visit www.yourlegalhelp.com today for a FREE consultation!
Vandalia, Ohio (PRWEB) October 20, 2012
The national law firm of Wright & Schulte LLC has filed a Skechers Shape-Ups injury lawsuit on behalf of a Fort Campbell, Kentucky, woman who suffered severe injuries, including tendon and ligament damage, allegedly due to Skechers Shape-Ups toning shoes. The lawsuit, which was filed in the Skechers Toning Shoe Product Liability Litigation (MDL 2308) now underway in U.S. District Court, Western District of Kentucky, names Skechers USA Inc., Skechers USA Inc., II, and Skechers Fitness Group as Defendants (3:12-cv-00612-TBR).
According to the Skechers tendon and ligament damage lawsuit, the Plaintiff purchased a pair of Skechers Shape-Ups toning shoes in 2010. As mentioned in the complaint, after initially wearing the toning shoes for 25-45 minutes the first two weeks after purchase, she began wearing the Skechers Shape-Ups during her daily activities. On three separate occasions, while wearing the shoes and walking on a flat surface, her Skechers Shape-Ups toning shoe suddenly and without warning pronated inward and caused her right ankle to collapse, and causing her to fall in excruciating pain. Each time, she was diagnosed with a sprained right ankle.
Following her third fall, the Plaintiff underwent an MRI that revealed she had suffered damage to the tendons and ligaments in her right ankle. In February 2012, the Plaintiff underwent surgery to repair the damage in her ankle. Afterwards, she was required to wear a cast for four weeks, and attend physical therapy for approximately two months. The Plaintiff claims that she has incurred significant medical expenses, could incur future medical expenses, and has suffered physical pain and mental anguish. Additionally, she is now at increased risk for future health problems and disability, the complaint alleges.
According to the lawsuit, Skechers toning shoes' rocker bottom soles are designed to create instability and to change gait mechanics. The complaint alleges, however, that it is well established in the medical literature that changing one's gait can and does cause chronic injuries. The complaint further alleges that the health risks of Skechers outweigh the absence of any benefit provided to the wearer. The Plaintiff claims that after seeing many television and print advertisements touting the benefits of Skechers Shape-up toning shoes, she was lulled into purchasing a dangerous product that the Defendant knew produced a substantial risk of causing chronic injuries and inducing falls.
According to Wright & Schulte LLC, this new lawsuit is just one of dozens now pending in the Skechers Shape-Ups multidistrict litigation in the Western District of Kentucky before U.S. District Judge Thomas B. Russell. Richard W. Schulte, a partner with Wright & Schulte LLC, is serving on the Skechers Plaintiffs' Steering Committee in the Multi-District litigation.
About Wright & Schulte LLC
Wright & Schulte LLC, a leading personal injury firm, is dedicated to the belief that America's legal system should work for the people. Every day, the attorneys of Wright & Schulte LLC stand up for the rights of people who have been injured or wronged, and fight tirelessly to ensure that even the world's most powerful corporations take responsibility for their actions. If you're looking for a law firm that will guarantee the aggressive and personal representation you deserve, please do not hesitate to contact Wright & Schulte LLC today. Free case evaluations are available through yourlegalhelp.com, or call 1-800-399-0795.
Contact:
Wright & Schulte LLC
812 East National Road
Vandalia, Ohio 45377
1-800-399-0795