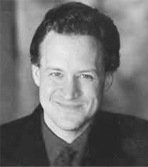 "Most of my patients have lost at least 100 pounds or more..."
Beverly Hills, CA (PRWEB) October 22, 2012
Dr. J. Timothy Katzen is not only dedicated to providing his patients with cosmetic enhancements through plastic surgery, he is also devoted to aiding those who are struggling with obesity. One of the ways he promotes healthy living is by helping to raise awareness about the obesity epidemic in America.
On November 4, 2012, Dr. Katzen and a hand-picked team of his former patients along with people from the weight loss community will participate in the Compete 4 Causes 5k Run/Walk and Wellness Expo at California State University, Northridge. This event allows participants to raise money and race for a cause or organization of their choice.
"I formed my team through the relationships I established with prior patients and people in the weight loss community. Most of my patients have lost at least 100 pounds or more, and have had reconstructive surgery to contour their bodies. Many patients have had circumferential 360-body lifts, leg lifts, arm lifts, and breast lifts," Katzen said.
The highly trained, reputable plastic surgeon and his team will raise money for The Weight Loss Surgery Foundation of America, So Cal Chapter (WLAFA.org), an organization that is committed to ending obesity through weight loss surgery, education, and support. Dr. Katzen hopes to raise as much money as possible for patients who are in need of, but cannot afford, weight loss surgery or body contouring post-weight loss reconstructive surgery.
"I think it is very important to raise awareness about the obesity epidemic in America, and for the public to realize that obesity is a real disease and needs to be treated," said Dr. Katzen. "It is also very important for patients to be educated about reconstructive plastic surgery options that can be done after massive weight loss."
At his plastic and reconstructive surgery practice in Beverly Hills, Dr. Katzen offers various post-weight loss procedures, especially for patients who have lost 100 pounds or more, such as abdominoplasties, 360-circumferential body lifts, breast lifts and augmentation, posterior buttock lifts, arm and leg reductions, face and neck lifts, and fat transfers. Every procedure is tailored to the patient's needs and desires.
This will be Dr. Katzen's first Compete 4 Causes Run/Walk. However, he has participated in several "Walk from Obesity" events with his patients, which raises awareness about obesity nationwide as well as funds for weight loss procedures.
"I am very proud of my patients. Many have had a significant battle with obesity their entire lives. To me, it is very rewarding to see my patients inspire others to lead a healthier lifestyle," Dr. Katzen said.
Board certified by the American Board of Plastic Surgery (ABPS), Dr. Katzen is a member of the American Society of Plastic Surgeons (ASPS), as well as a fellow of the American College of Surgeons (FACS) and the International College of Surgeon (ICS). An expert in body contouring procedures, he also specializes in minimizing surgical scarring.
To learn more about the Compete 4 Causes 5k Run/Walk, please visit Dr. Katzen's website and watch his informational video.
The Compete 4 Causes Southern California Division is located at the Sierra Quad on Cal State Northridge: 18111 Nordhoff St., Northridge, CA 91330.
Media Contact:
Elana Pruitt
P: (909) 758-8363
F: (909) 758-8384
Elana(dot)pruitt(at)plasticsurgerystudios(dot)com