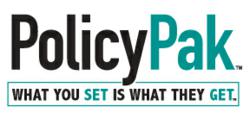 With this updated PolicyPak website, IT Admins can download our whitepapers, explore our desktop management tools, and learn how to stop employees from changing application settings
Philadelphia, PA (PRWEB) October 17, 2012
PolicyPak, a leading provider of desktop management software that delivers, enforces, and remediates application settings, has unveiled a new and improved version of the company's Website.
The remodeled site features new introductory videos, streamlined navigation, and a learning center where IT Admins can see, step-by-step, how PolicyPak integrates with offerings from companies like:
*Micrsoft: Using Group Policy, SCCM, Windows Intune
*Citrix: XenApp, XenDesktop, XenApp Streaming
*VMware: VMware View, VMware ThinApp
Additionally, the new Website makes it drop-dead easy to locate pre-configured Paks and enforce application settings upon dozens of pre-configured applications.
"At PolicyPak, we want our site to be ground zero for IT Admins tasked with locking down settings for applications running on employee desktops," says Jeremy Moskowitz, Group Policy MVP and founder of PolicyPak. "With this updated PolicyPak website, IT Admins can download our whitepapers, explore our desktop management tools, and learn how to stop employees from changing application settings."
The http://www.policypak.com redesign follows the release of PolicyPak Professional, version 3.5, which features dozens of pre-configured Paks for Java, Flash, and other popular applications. The company also recently released a new version of PolicyPak Design Studio, a Group Policy extension used to create custom Paks for controlling settings on homegrown and less-popular applications.
IT Admins can find out more about PolicyPak by attending a Group Policy Webinar at the PolicyPak Website, or by calling (800) 883-8002.
About PolicyPak Software
PolicyPak Software (http://www.policypak.com) is the leader in application compliance and desktop management tools for Active Directory. The software enables IT pros to deliver, lockdown and remediate settings for desktops, laptops, VDI sessions, company devices, as well as personal "BYOD" devices. PolicyPak was founded by desktop management expert and Microsoft Group Policy MVP Jeremy Moskowitz.