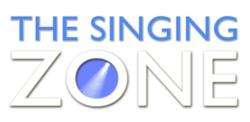 Beverly Hills, CA 90210 (PRWEB) October 19, 2012
With the recent popularity of televised singing contests and scripted shows such as Glee, it is no wonder that more and more people are participating in choirs and singing related activities. Senior citizens seem to be a sector equally inspired to get involved. Los Angeles based vocal coach, Per Bristow and his online singing program, Sing with Freedom, have seen not only an increase in enrollment from senior citizens but a significant rise in the number of senior citizens who are active within choirs and the singing community.
"It's remarkable, to witness all of these people later in their lives rekindling a passion," says Bristow, "I have gotten so many messages from senior citizens who not only want to participate in singing groups, but are also seeking to improve at the same time. It is truly inspiring."
It is not hard to imagine why senior citizens would be so excited to be a part of a choir, either through a local organization or church. There is an immediate sense of community, of belonging. Not to mention that singing and creatively expressing in this way is just plain fun. Studies have shown that singing has many physiological benefits such as increased lung capacity, mood elevation, and memory preservation are just a few. Learning how to sing well allows for the activity to be more enjoyable, both singularly and in groups.
Bristow's online singing lessons in the Sing with Freedom program and his online membership site The Singing Zone, target the physical aspects of singing through helping the student develop a deep kinesthetic awareness of what their muscles are doing and where they may carry tension or strain. This can benefit senior citizens tremendously as they age and need to become more aware of how their body is operating in this new phase. It can help them stay positive and boost confidence knowing that they can improve from wherever they are already at.
One student of Bristow's states, "I am 75 years old and have just joined an over 70s choir, hence my purchase of the [program]. This is the first time I have ever sung in public and so far I have not disclosed the secret of my improvement. Who knows maybe when I finish all the DVDs I might get to sing a solo! "
Clearly, the desire to learn continues as we age, as does the desire to simply enjoy our lives. The singing techniques within The Sing with Freedom program serve as a gateway towards this - towards enjoying life at its fullest. As senior citizens continue to turn towards choirs and group singing activities, that desire to improve and grow will continue on as well.
Per Bristow is a vocal and performance coach based in Los Angeles, California. He is the creator of The Singing with Freedom program and The Bristow Voice Method - the method that for more than 15 years, has empowered thousands of singers and speakers from over 100 nations to repair, build and free their voices. "The Bristow Voice Method is designed to bring the individual to significantly greater levels of well-being, self-confidence, creativity and health, in addition to dramatically and rapidly improve communication, presentation and performance skills." For more information on any of these programs, please visit http://www.TheSingingZone.com or http://www.PerBristow.com.