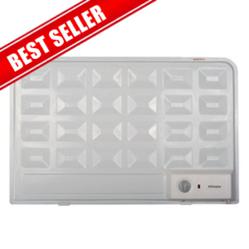 (PRWEB UK) 19 October 2012
Cnmonline store offers the latest range of the Electric Radiators which keep the place warmth and is combined with high end advanced technology and new heating mechanisms. These electric radiators have the 3G, GT, GTN vertical heaters that have been well designed to heat up the bathrooms entire year and just to keep the towel for drying up in the summer season. These can be placed and exist easily in the dual-fuel centrally lined up heating systems which operate only on electricity.
Cnmonline UK is one store which offers electric radiators not only to keep the place warm but some brands available on the website offer the Electric radiators having the feature of removing the extra moisture from the air and making the place serene and warm. The electric radiators even come with high end IR infra-red which is additional that controls the luxury bathrooms range available. This keeps the heaters which are HGT horizontal well designed as per the use of the sectional aluminum, tubular steel and cast iron radiators.
The electric radiators offered have specially designed and portability which can be placed in any part of the room or the bathroom too. These radiators are not costly rather the brands offered at the store have the warranty time which will to make the products go in vain. The electric radiators offered by the store are functionally and super efficient. The store has lately introduced a new range of power saving mode electric radiators. These electric radiators can be easily combined with most of the existing central (dual-fuel) heating system or the independent electric operation only. Most of the electric radiators will offer the EU standards comply which are confined with apt certificates like the VDE, CE, CB. It keeps the customer happy as being the proof of the quality.
Cnmonline is well known to offer only quality home utility products since inception, said by the senior official of the store. Further he added, "The electric radiators offered by the store come in various colors like the satin, gold, white, chrome, anthracite and much more. These radiators have the power flow of 300, 600, 900 to 1200W".
The Cnmonlien store since 2004 specializes in providing electrical equipments which have the heating elements that are thermostatically controlled for the designer radiators and towel rails. This year the store has widened the portfolio by offering the column radiators and heaters for most industrial needs which has the clamp heaters and the cartridge heaters that come with the infrared options.
About Cnmonline:
Cnmonline in UK are one of the largest dealers since 2004 to provide excellent quality heating equipments which are apt for household and industrial level. The heating equipments like the electric radiators are well tested with the Quality Management System and the ISO 9001:2000 parameters.