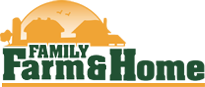 Tying and untying rope has never been easier.
Peru, IN (PRWEB) October 17, 2012
The award-winning Super Rope Cinch device that ties and unties rope without using a knot, has just arrived at Family Farm & Home in Peru. The award-winning rope securing device has become a favorite with men, women and children needing to secure items with rope since it replaces the need for tying and untying knots. The device is commonly used for securing boats, cargo, tents, luggage, and even small aircraft. In addition to selling at retail stores, the patented Super Rope Cinch has also become a favorite fundraising tool for the Boy Scouts of America.
The increasingly-popular Super Rope Cinch knot-tying device won the prestigious Do It Best Members' Choice Award at last Fall's Do It Best Dealer Market. Since that time, many large retail chains like Family Farm & Home and Walmart have begun retailing the product.
The Super Rope Cinch is manufactured in the USA by Just Right Products LLC. The rope-locking device performs the simplest of tasks: It ties and unties ropes without using a knot. "Now, anyone can secure items with rope, even if they've never tied a knot before. No more messy knots, or having to cut good rope when it's get stuck. Even wet rope is no challenge for the Super Rope Cinch", according to Tim Bourke, president of Just Right Products LLC.
Securing ropes with the Super Rope Cinch is simple: Insert the rope or ropes, hold the base and twist the top until locked. When it's time to untie the load, just press the release button and twist. The ropes easily slide out of the device. The device works with any combination of ropes from 1/8" to 5/8" in diameter. It can also create a adjustable-length rope without using a knot - a task many people find nearly impossible.
The Super Rope Cinch is now in-stock at the following Family Farm & Home stores:
INDIANA
780 N. Broadway, Peru, IN 46970
MICHIGAN
1596 Lincoln Road, Allegan, MI 49010
6101 Lake Michigan Drive, Allendale, MI 49401
7600 North Alger Road, Alma, MI 48801
888 North Van Dyke, Almont, MI 48003
1675 West Michigan Avenue, Battle Creek, MI 49017-1919
1391 Cinema Way, Benton Harbor, MI 49022
6500 M66 North, Charlevoix, MI 49720
1040 South Main Street, Chelsea, MI 48118
10360 S. Clare Avenue, Clare, MI 48617
910 East Chicago Road, Coldwater, MI 49036
1401 W. Main Street, Gaylord, MI 49735
1260 East Cedar Ave, Gladwin, MI 48624
4325 Plainfield Avenue N.E., Grand Rapids, MI 49525
716 Chicago Dr. Suite 500, Holland, MI 49423
1183 US Highway 31 S., Manistee, MI 49660
558 N. Cedar Street, Mason, MI 48854
2301 Holton Road, Muskegon, MI 49445
139 West River Valley Drive, Newaygo, MI 49337
1870 East Grand River, Portland, MI 48875
21875 North Park, Reed City, MI 49677
66875 Gratiot, Richmond, MI 48062
4315 Elms Road, Swartz Creek, MI 48473
376 Reno Drive, Wayland, MI 49348
If you don't see the Super Rope Cinch at your local Family Farm & Home store, please contact their corporate office at 231-722-8335.
A complete list of Super Rope Cinch retailers is available at http://www.SuperRopeCinch.com.