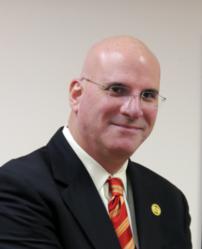 Population health is critical to our nation's continued work to bring reform to the healthcare system
Atlanta, GA (PRWEB) October 17, 2012
Atlanta's John Robitscher, CEO of the National Association of Chronic Disease Directors (NACDD) will serve on the prestigious judicators panel of the National Heathcare Providers Network competition, October 18-19, 2012.
An Atlanta native, Robitscher has guided the Atlanta-based national association for the last 7 years and earned both his undergraduate degree and his Masters in Public Health from Emory University. "John's 25 years of leadership in public health makes him a natural choice to serve in this prestigious role," said NACDD President, Jillian Jacobellis from Colorado's Department of Public Health and Environment.
The Care Continuum Alliance's Forum 12 is the premier educational event for population health management providers and professionals. The Forum enables attendees to increase their awareness, understanding and knowledge of best practices and innovations in the industry.
This year, the Forum 12 will present a juried awards format in which Robitscher will join a panel of experts to select one presentation from each track to receive a CCA Outstanding Leadership in Population Health Award. Winners will be announced on Friday, October 19th. "It is an honor to serve on this panel and represent our state chronic disease members along with our many public health partners at CDC and elsewhere," said John Robitscher.
"CCA's Forum 12 is the quintessential convening place for best practices and thought leaders in population health management," said Care Continuum Alliance President and CEO Tracey Moorhead. "The Forum 12's exceptional line up of keynote speakers will afford attendees the opportunity to discuss the latest industry trends with the visionaries and trendsetters."
The care continuum represents comprehensive, coordinated and integrated health services that improve the quality and value of care across all states of health and care settings. The Care Continuum Alliance represents more than 200 organizations and individuals and aligns all stakeholders along the continuum of care toward improving the health of populations.
"Population health is critical to our nation's continued work to bring reform to the healthcare system," said Robitscher, adding that "NACDD's members are fighting on the front lines every day."
For more information on the National Association of Chronic Disease Directors, visit: http://www.chronicdisease.org