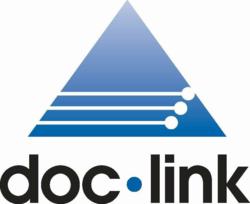 Laguna Hills, CA (PRWEB) October 18, 2012
Altec Products, Inc., a leader in enterprise document management and workflow solutions, announced today their Gold Sponsorship and participation at Synergy 2012, the annual WennSoft User Conference Oct 22 – 26, at the Rosen Centre Hotel in Orlando, Florida. WennSoft Synergy joins the entire community together to share ideas, collaborate on best practices and preview innovative technologies.
Altec and WennSoft have joined forces in the last decade to offer a competitive, best in class solution for their clients' paper to paperless needs. Ranging from simple document intensive processes to complex restructuring of internal data processing, Altec is the expert in the design and delivery of electronic document solutions. Their premier solution, doc-link, provides seamless capabilities to electronically capture documents and automate business processes within any department, and any process. Combining best practices, state-of-the-art technology, and sound implementation methods into an affordable package has made doc-link the document management choice among WennSoft users.
Brandt Morrell, President and COO of Altec states, "This face to face time with the WennSoft community is invaluable in understanding their customers' paper and processing pains and responding with document management tools to increase business efficiencies. Now is the right time to shift to a paperless organization, and WennSoft is a valuable partner embracing this transition."
One joint customer is the Oscar W. Larson Company, who has been has been serving the Midwest for over 60 years as a leader in full service petroleum and fluid handling equipment contracting. With over 200 employees, Oscar W. Larson is uniquely qualified to provide comprehensive solutions for all its project needs.
"Being a user of doc-link, our company's paperless business environment has resulted in significant benefits, including faster company billing to customers, elimination of the need to enter information twice and easy access to standardized, company-wide information regarding job closings," states Pete Wayne, Assistant Controller of Oscar W. Larson.
Where in the past, collections personnel would have to pull work orders to accurately answer customer requests, they can now access the information right on their computers and manage customer relationships in a more professional manner. "Our employees can get everything they need right when they're on the phone with the customer, and answer questions and resolve matters quickly," says Bill O'Brien, controller of Oscar W. Larson.
Pete Wayne is particularly impressed with the workflow improvements that doc-link provides. Once an invoice is entered into the system, for example, the document is immediately accessible to other employees and "can't be lost," he says. The program's Event Manager Utility sends out notifications when needed (such as when a project is completed and billing needs to take place), alerting the appropriate person that further action is necessary.
"All of our supervisors use the Workflow Supervisor to make sure everything is being moved through the system," adds O'Brien. "This ensures that everything is taken care of within the allotted timeframes."
doc-link workshops at Synergy:
Title: Reengineer your Business Processes with doc-link™ Integrated Document Management and Workflow Solutions by Altec.
Wednesday, October 24: 2:15 pm – 3:15 pm
Thursday, October 25: 9:15 am – 10:15 am
The team will demonstrate how electronic document management interfaces with Microsoft Dynamics to bring control to existing workflow and effectively eliminate the need to file documents. Altec is also introducing their Smart Form Toolkit that provides the ability to configure Smart Forms, customizable doc-link windows that allow the user to create, index and retrieve documents throughout the enterprise.
About Altec
Altec is a leading provider of Integrated Document Management (IDM) solutions to mid-market companies. For more than 25 years, Altec has provided a wide range of accounting-centric paper to paperless solutions including its flagship product, doc-link™, which enables companies to capture, archive, workflow and route structured and unstructured documents to customers, employees and vendors. Altec's comprehensive solutions include IDM, output management, MICR check disbursement and paper documents that serve more than 13,000 customers worldwide. Altec enjoys strong, collaborative partnerships with ERP solution providers like Microsoft Dynamics to provide the most comprehensive, integrated enterprise document management solution. Altec delivers its IDM solutions through a global network of authorized partners in more than 60 countries throughout the Americas, EMEA and Asia Pacific. For more information, visit Altec at the company website at http://www.altec-inc.com. Follow them on Twitter.com/doclinkbyAltec or call April Blankenship at 1-800-997-9921. ###