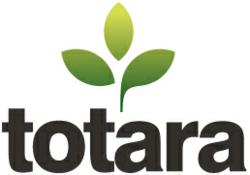 "Aura Interactiva will help us build our client base in the high growth Latin America eLearning Market." - Willem Boom - Vice President Partner Solutions - Totara LMS
Wellington, New Zealand (PRWEB) October 18, 2012
"Our entire team is excited to have Aura Interactiva join the Totara Partner Community. Aura Interactiva will help us build our client base in the high growth Latin America eLearning Market. Their team is highly experienced with eLearning and LMS solutions. We look forward to a long term partnership with Aura Interactiva." Willem Boom, Vice President – Partner Solutions – Totara LMS
"We are thrilled to join the Totara community as we are now able to give our clients more value by delivering learning effectively through individual and customized learning plans, on top of our award winning eLearning development services. Our broad base of global clients will find in Totara a powerful tool." Randolf Kissling, CEO Aura Interactiva
About Aura Interactiva
Aura Interactiva is a leading company devoted to developing technology-based training solutions (e-Learning) to help organizations improve results. Usually, teams have to choose between quality, development speed or cost, but we allow teams to manage all three.
Aura Interactiva's experiences spread across continental borders and its clients include several of the largest multinational companies and governments. More than one and half million people in more than 500 clients including SMEs, governments and global corporations have successfully graduated from our courses.
Aura Interactive released its own authoring tool called S H ! F T, which empowers thousands of users to create highly interactive content without technical knowledge. It's the easiest, quickest and most economical way to build eLearning.
Please visit http://www.shiftelearning.com
About Totara Learning Solutions
Totara is an open source learning management system for the corporate sector based on Moodle. Totara LMS has a range of enhancements over and above the wide-ranging functionality already available in Moodle. These enhancements are designed specifically for corporate organizations and include:

Individual development plans
Classroom management
Team management
Competency management
Learning paths
Program management
Sophisticated reporting
Enhanced search
The Totara LMS Partner Program is designed to support organizations in delivering enterprise LMS solutions to their clients.
Please visit http://www.totaralms.com