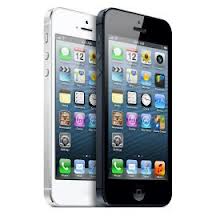 (PRWEB) October 17, 2012
Apple iPhone 5 wholesale business tips have been published by Donny Lowy, the CEO of Closeout Explosion, a New York closeout business. The iPhone 5 business article discusses tips for using the latest Apple phone to increase productivity of a retail or wholesale business. The article covers tips such as photography, dictation, Internet access, and communications features of Apple's latest electronic product.
"The iPhone 5 can be a great tool for everyone involved in the overstock business, from retailers to flea market vendors to eBay sellers to importers. The possibilities are almost endless once someone understands the magnitude of apps that are available for this technologically advanced smart phone produced by the legendary company founded by the late Steve Jobs," said Donny Lowy, whose business CloseoutExplosion.com exports brand name and designer products at below wholesale prices to customers in the United States, and to resellers overseas, such as in Nigeria, Ghana, Kenya, Lebanon, and Costa Rica.
The business benefits discussed in the article range from the ability of a Nigerian boutique owner in Lagos to be able to visit her customers and show them pictures of her merchandise, without having to bring her merchandise with her to the local First Bank Of Nigeria branch. The iPhone 5 can also be used to easily and instantly communicate with liquidation sellers and surplus buyers, since it does not require a Wi-Fi spot for online access. Instead of missing out on a notice for a bankruptcy auction, or a flash sale email for a specially marked down fashion product, a user can receive instant updates in live color.
"Just imagine the benefits of being able to dictate an order into your phone, send pictures of an actual Tahari wholesale suit to your customer, confirm availability with your wholesale supplier, and accept payment through a credit card processing app. As mobile commerce becomes more prevalent, these strategies when implemented by a retailer can help his business grow by leaps and bounds," added Donny.
Although Wall Street might not impressed with the fact that over 5 million Apple communication devices have sold so far, an entrepreneur can benefit from her phone by researching the business applications that are available for the latest version of this smart phone. In addition to these tips, Donny Lowy reviews the Apple electronics closeout products market on his website. There is information on how to buy wholesale and closeout Apple products, and tips for ensuring that you are purchasing authentic electronics.