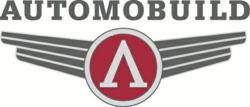 Los Gatos, CA (PRWEB) October 18, 2012
Automobuild expands their retail space in Los Gatos, California today, by offering their unique toy selection online. Automobuild specializes in building toys to inspire design, creativity and imagination in children to understand how things work.
"I want our customers to take home toys that get boys and girls excited and curious of how cars and other things actually work," stated owner Kirsten Dryden. Automobuild's mission is to inspire children to understand how things can be put together. Dryden also stated, " I am excited to share our unique hand picked toys with customers throughout the United States."
Automobuild'sonline toy store will offer an array of products, primarily themed around cars and building for children and adults. Automobuild not only offers cars, but unique quality toys, collectibles, games, apparel, art supplies, room and bath accessories and much more. Automobuild toys are hand selected from the United States, Europe, and green toy companies. Owners John and Kirsten Dryden (as well as their two children) test every product to ensure overall quality, clarity of instructions, and educational and creative value of each and every toy.