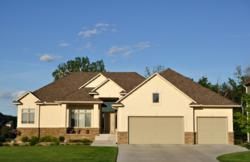 The clock is still ticking for those seeking gains—both buyers and investor.
Dayton, OH (PRWEB) October 23, 2012
New data suggests that the housing market in Warren County is currently experiencing a boom that is expected to last well through 2013 after a strong performance in 2012. Total single family home sales increased to 1670 during the month of September 2012—a 12.5% increase in purchases.
The boom in Warren County homes can be attributed to two factors. One, unemployment fell from 10% in January 2012 to 6.3% in August. Secondly, with fewer inventories in the foreclosure market as well as historically low rates at the present, Warren County has become a prime area of expansion for both buyers and investors.
Greg Hancock, partner and co-owner of Home Experts Realty, says that outlook is still very good for the overall market.
Mr. Hancock believes that "this is just the beginning of a stronger and healthier market. While the opportunity to save big and land a house of value is huge, the clock is still ticking for those seeking gains—both buyers and investor."
"Our buyers are getting off the fence." Mr. Hancock asserts. "When the unemployment rate of potential homeowners is cut nearly in half, you start seeing more and more people with better overall credit. That's a powerful complement to the shrinking inventory of homes. People are starting to accept the idea that buying a home is a solid investment again."
Speculating on the future, Mr. Hancock says "Moving forward, we're expecting homeownership numbers in 2013 to perform just as well as 2012, if not better. I'm very confident of the market in its current state."
In addition to the resurgence of the local housing market, Warren county homes have been rated as part of CNN's "Top 100 Places to Live." The prestigious distinction has also been awarded to places such as Springboro and West Chester, both of which are in locations with affordable values on houses for sale.
Mr. Hancock's firm—Home Experts Realty—is a Dayton based Ohio realtor operating in Warren County as well as surrounding areas. The agency specializes on local buyers and sellers of the Ohio real estate market. For more information on Home Experts Realty, please visit the website at http://www.homeexpertsrealty.net