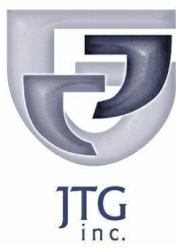 JTG is very pleased with the opportunity to support DLIFLC. We see this contract as a significant addition to the work that JTG currently provides to the DLI Washington, and an enforcement of the JTG brand in the education and training fields
Vienna, VA (PRWEB) October 19, 2012
JTG, inc. announced today that it was competitively awarded a two-year prime contract by the Defense Language Institute, Foreign Language Center (DLIFLC) to provide Curriculum Development Support Services to the Curriculum Development Division. The Award amount is $4,748,452.00, if all options are exercised. Through this contract, JTG will provide the DLI Curriculum Development Division with editorial, production coordination, and software support for the development of content in electronic format for targeted foreign language courses.
"JTG is very pleased with the opportunity to support DLIFLC. We see this contract as a significant addition to the work that JTG currently provides to the DLI Washington, and a reinforcement of the JTG brand in the education and training fields," said Muriel Jerome-O'Keeffe, the President of JTG.
Since its inception in 1995, JTG has supported the United States Government by providing total solutions in support of national security to include language services, intelligence analysis, and training support to the Department of Defense, federal law enforcement agencies, the intelligence community, Homeland Security, and many global Fortune 500 companies.