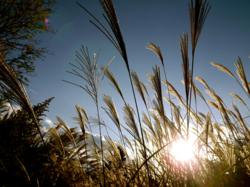 "It's no good hoping, or trying to sound inspirational if deep down you have some doubts about the truth of what you are saying or doing," by Judy Churchill, Motivational Speaker, Coach and Consultant
Phoenix, AZ (PRWEB) October 18, 2012
MBA Women International is proud to release its first ebook, The MBA Women's Guide to Success. The book is authored by today's top executives and experts from around the world who give their expertise through one word. The book is part of MBA Women International's Words of Wisdom series, in which the organization has been asking women and men from around the world to give one word that represents what leadership means to them and explain how that word is a piece of advice for women everywhere. MBA Women International believes that words are very powerful and that any effective leader must choose their words wisely.
The 18 authors of the MBA Women's Guide to Success are powerful leaders and experts in their fields who inspire women in leadership every day.
Here is an excerpt from Chapter 3 "Inspirational" by Judy Churchill, Motivational Speaker, Coach and Consultant:
"It's no good hoping, or trying to sound inspirational if deep down you have some doubts about the truth of what you are saying or doing. On the other hand, your self-belief will radiate out of you if it's there. It can be seen, it's a light that glows around you and it changes your energy and increases your inspirational power. Even when people don't initially fully agree with you, they will always respect your self-belief and it is that sincerity that they will remember when they are later reflecting on your words. Self-belief is also an essential driver. If you don't believe in yourself, why should anyone else? Self-doubt can be seen so you must be 100% convinced of your message and this will drive you forward. Self-belief will keep you inspired and inspirational when the going gets very tough and you have to face hard decisions. It will stop you from wavering when you need to stand firm. You need to be your number one fan and act as if the whole world supports you and you will automatically add others to your flock, as they will want to be led by someone who has bought into herself. Self-belief must be authentic as it's not hard to pick out people who are acting. There is nothing so intoxicating as someone who (rightly or wrongly) believes in herself."
"The advice in this ebook is relevant to anyone who aspires to advance their career, hold a new perspective on life, or become inspired," says Natalie Block of MBA Women International, the coordinating editor of the ebook, "I anticipated that the ebook would be enjoyable as many of the authors used personal stories to give advice; I did not anticipate that I could learn so much about myself and where I wanted to go in the future from reading about the lives and expertise of others."
The authors of the book are Catherine Bachy, Dr. Richard Bebee, Sue Biely, Judy Churchill, Emilie Cortes, Molly Cox, Mary AnneDorward, Dr. Kathleen Gosser, Tina Hagedorn, Dr. Mansour Javidan, Neena Newberry, Joelle Pfeiffer, Gail Romero, Debbie Ruston, Jane Searing, Susan Shultz,Dr. Jennie Walker, and Jennifer Way.
Kathy Calvin, the CEO of the UN Foundation, found that "the role of women -- and their importance -- in today's business environment is undeniable. This book offers sound advice and the anecdotes of what it takes to be a successful woman in the 21st century, where examples of mentorship and lifting other women up are essential in supporting each other in leadership."
The ebook will be available for download to all kinds of electronic readers in the next few weeks, but a complete version will be available October 19th for download from the MBA Women International website at http://www.mbawomen.org. The price of the book is only $5.99, and all of MBA Women International's proceeds will go towards leadership education, such asthe MBAWI International Leadership Academy of which the beta group will begin in January.
The MBA Women's Guide to Success was created in partnership with BT Consulting and J. Todd Rhoad, who is the editor for the ebook. MBA Women International would like to thank BT Consulting and all of the authors and their support staff who donated their time and efforts to help women succeed in leadership and in life.
ABOUT MBA Women International
MBA Women International is a not-for-profit organization dedicated to the advancement of business women as corporate leaders, executives and entrepreneurs- enriching workforce diversity around the world.
It serves four related client groups: female MBA students, female business professionals and entrepreneurs, universities and corporate partners.
Visit http://www.mbawomen.org. To find out more about joining a MBA Women International student chapter or a professional chapter contact: membership (at) mbawomen (dot) org.