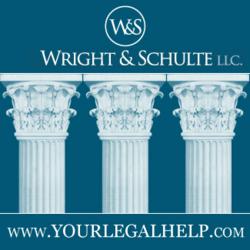 If you or someone you love suffered a blood clot, pulmonary embolism, deep vein thrombosis, heart attack, stroke or sudden death while using NuvaRing, visit yourlegalhelp.com, or call 1-800-399-0795
Vandalia, Ohio (PRWEB) October 21, 2012
The national law firm of Wright & Schulte LLC has filed a NuvaRing pulmonary embolism lawsuit on behalf of an El Paso, Texas, woman who suffered a pulmonary embolism less than a year after she began using the NuvaRing birth control device. The Nuvaring side effect lawsuit, which was filed in U.S. District Court, Western District of Texas, names Organon USA, Inc., N.V. Organon, Schering Corp., Merck & Co., Inc., and Merck Sharp & Dohme, Corp. as Defendants (Case No. 3:12-cv-00395-DCG).
According to the Nuvaring pulmonary embolism side effect lawsuit, the Defendants market NuvaRing as the first and only once-a-month vaginal birth control ring, and tout it as having the same efficacy as birth control pills or the patch in preventing pregnancy, but with more convenience. Among other things, the NuvaRing package insert states that the vaginal ring is expected to be associated with similar risks to that of birth control pills. The complaint alleges, however, that the safety information provided to the consumer was not derived primarily from studies of NuvaRing and, therefore, the package insert accompanying NuvaRing is misleading.
The Plaintiff began using NuvaRing in late 2010, according to the Complaint. On October 30, 2011, she was admitted to William Beaumont Army Medical Center after experiencing chest pains and shortness of breath. A CT scan ultimately revealed that the Plaintiff, who was only 19-years-old, had suffered a pulmonary embolism. The Plaintiff was immediately placed on Coumadin and was hospitalized for five days. The lawsuit claims that, as a direct and proximate result of using NuvaRing, the Plaintiff suffered injuries and continues with regular follow-up care, including extended Coumadin therapy.
Hundreds of young women have filed similar lawsuits alleging NuvaRing caused serious, life-threatening injuries, including pulmonary emboli, deep vein thrombosis, heart attacks, blood clots and stroke. The majority of those NuvaRing lawsuits have been filed in a federal multidistrict litigation before Rodney W. Sippel of the U.S. District Court, Eastern District of Missouri (MDL No. 1964). Additional NuvaRing claims are pending in a Mass Tort proceeding in the Bergen County Superior Court of New Jersey (Docket No. BER-L-3081-09 MT).
Over the past year, a growing body of research has found evidence that using NuvaRing can increase the risk that a young woman will suffer a serious blood clot, such as a pulmonary embolism, compared to traditional birth control pills. According to a study published by the U.S. Food & Drug Administration (FDA) in 2011, NuvaRing raised the risk of blood clots, including deep vein thrombosis and pulmonary embolism, by 56% when compared to older birth control pills. Over the summer, two additional studies published in The New England Journal of Medicine and the British Medical Journal indicated that users of NuvaRing faced a higher risk of suffering dangerous blood clots, as well as heart attacks and strokes.
[fda.gov/downloads/Drugs/DrugSafety/UCM277384.pdf]
[bmj.com/content/344/bmj.e2990]
[nejm.org/doi/full/10.1056/NEJMoa1111840?query=featured_home]
Wright & Schulte LLC offers free Nuvaring side effects lawsuit evaluations to victims of NuvaRing side effects. If you or someone you love suffered a blood clot, pulmonary embolism, deep vein thrombosis, heart attack, stroke or sudden death while using NuvaRing, please visit yourlegalhelp.com, or call toll-FREE 1-800-399-0795 to learn more about your options for legal recourse.
About Wright & Schulte LLC
Wright & Schulte LLC, a leading personal injury firm, is dedicated to the belief that America's legal system should work for the people. Every day, the attorneys of Wright & Schulte LLC stand up for the rights of people who have been injured or wronged, and fight tirelessly to ensure that even the world's most powerful corporations take responsibility for their actions. If you're looking for a law firm that will guarantee the aggressive and personal representation you deserve, please do not hesitate to contact Wright & Schulte LLC today. Free case evaluations are available through http://www.yourlegalhelp.com, or call 1-888-365-2602.
Contact:
Wright & Schulte LLC
812 East National Road
Vandalia, Ohio 45377
1-800-399-0795