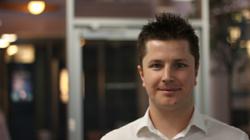 ...Their network is consistently expanding and it's becoming a really a great option for many business travellers
Melbourne, Australia (PRWEB) October 18, 2012
In its weekly video blog, Business Travel Management goes over recent news in the airline industry before announcing an update in its own office. Qantas offers an update on their services to London and continental Europe via Dubai. Malaysia Airlines makes a surprising announcement regarding its London flights. Virgin Australia and Singapore Airlines expand their codeshare program. In addition, Business Travel Management upgrades its business systems.
Qantas is now selling their services to London via Dubai. They will depart Australia around 3:30PM to 4PM and stopover in Dubai around midnight. Then they will arrive in London around 5:30AM.
However, Qantas passengers who want to connect to continental Europe will encounter a long layover. If they want connect to an Emirates codeshare flight (on Qantas' A380 aircraft), they will need to spend at least eight hours waiting since Emirates does not have many flights departing Dubai prior to 8 AM. "It doesn't look like it's going to be a fantastic result for Qantas. It certainly is for Emirates because anybody trying to connect to regional Europe who wants to be on a Qantas flight number will be on the Emirates aircraft," said Jake Hower, Business Travel Management's Managing Director.
Malaysia Airlines has an early bird fare to London priced around $6,300. However, there is a drawback. "Last week I was advising that you could probably jump on an A380 all the way to London at a fare that's around $1,000 cheaper than any of their competitors flying A380s. That is now not the case. It makes the Malaysia Airlines fare a little less attractive, but it's still attractive given that the flight time between Australia and Kuala Lumpur is only roughly 7-8 hours," explained Mr. Hower.
Virgin and Singapore Airlines announce an expansion to their codeshare program. Virgin Australia passengers flying to Europe will now be able to use both Singapore Airlines and Etihad Coach Air services. "So, that's great. Their network is consistently expanding and it's becoming a really a great option for many business travellers," said Mr. Hower.
Business Travel Management announces a coming upgrade to their business systems. The upgrade will allow them to provide more consistent and accurate reporting to clients. It will also integrate with some online booking tools and expense management systems.
About Business Travel Management
Business Travel Management is a division of Pan Australian Travel Pty Ltd, which has been in operation since the late 1950s. It is 100% owned and operated by two Australian directors, Chris Daniels and Jake Hower.
Chris and Jake came up with the idea for Business Travel Management after they realized that existing travel companies did not cater well to small and medium enterprises. Meanwhile, Pan Australian Travel was already servicing an existing "core" of SME clients, so it already had deep expertise in this market segment.
Therefore, Chris and Jake formed Business Travel Management in 2012 to cater to SME business travellers.
Book your next business trip at http://flybtm.com/.